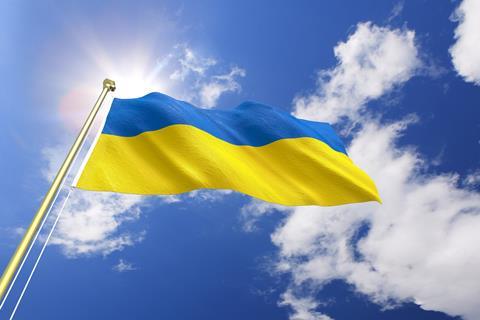 Irish retail chain Musgrave Group has announced the launch of a major fundraising campaign across the island of Ireland to support people impacted by the crisis in Ukraine.
As part of the campaign Musgrave will immediately donate €250,000 to the Irish Red Cross and UNICEF while shoppers in SuperValu, Centra and Donnybrook Fair will be able to donate €2 in the Republic of Ireland or £2 in Northern Ireland via a 'Tap to Donate' mechanism in store. Shoppers in Musgrave MarketPlace, Mace NI and Daybreak will soon also be able to donate.
100% of the funds donated will go directly to help fund the immediate humanitarian response with the money raised in the Republic of Ireland going to the Irish Red Cross while in Northern Ireland the funds raised will go to UNICEF.
Noel Keeley, CEO Musgrave Group, said: "Over the last number of days, we, in Musgrave, along with our customers, colleagues and retailers have all been moved by the appalling crisis unfolding in Ukraine. We wanted to show our solidarity and to help in some practical way those impacted by these shocking and tragic events. Both charities we are working with have advised that donating funds is the fastest and most effective way to help people at this time.
"For this reason, Musgrave is immediately contributing €250,000 to the Irish Red Cross and UNICEF. We are also encouraging our customers to donate across our retail and wholesale brands. Working closely with the charities, we will ensure that 100 per cent of the donations go as quickly as possible to those who need it. Our thoughts are with those in Ukraine and with our many colleagues and friends from Ukraine."