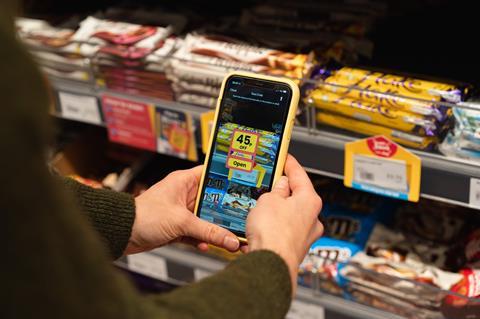 Jisp has laid out plans to expand its Scan & Save scheme within Nisa estate over the next year.
It recently increased the number of Nisa stores it runs the Augmented Reality technology in to 25 following a successful trial of the scheme, prompting the retail technology outfit to plan to further grow its presence within the symbol group.
Speaking to ConvenienceStore.co.uk, Jisp's chief customer officer Greg Deacon explained how Scan & Save is a priority for the business and how the pandemic helped customers adjust to the mechanic.
"Our USP right now is Scan and Save. A new channel to market that supports the physical store digitally. The pandemic has created a light bulb moment on this and we've become used to going into places and scanning. Using augmented reality and the infamous QR code to operate at a store level.
He outlines why he thinks Scan & Save is a gamechanger for convenience retail.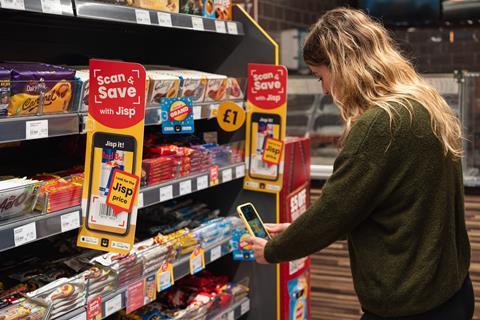 "This is not a digital screen outside a store hoping to engage with someone that may go in and buy because no one can really prove or disprove that really works. Shoppers are using their phones and standing at the shelf and they're scanning, they're getting something for doing a something. They best part is, they're saving monies exclusively in the store via a discount voucher or an opportunity to win something. It means so much more as it all happens on their own device. They're saying 'I want that voucher', and they're going to redeem it at the till or even if they don't redeem it, that's insightful as well for brands and retailers. They were engaged enough to scan it but was it the value offer? Was it the money offer? Did they just change their mind? I think over time that intelligence will build, and I think for the brands, it's showing where the gaps are, where the opportunities are, where the halos are and redemptions. You know, even things like time of day, when is my product mostly? redeemed? Is it consumed now?"
"They [suppliers] have already seen increased volume ordered from retailers, they've seen volume up the promoted products already and they're seeing retailers earn more money from it - so there's a triple win there. And equally the brands are engaged because they're getting intelligence and insight and information via the shelf edge they've never had before in convenience."
While the mechanic relies on the customer using their smartphone, the offer does require some traditional promotion methods. "So first off you communicate it in-store using more conventional forms of point of sale such as posters, leaflets to make people aware that something's there. Second, you need the stores to talk to customers.
"Then the word of mouth spreads. And we're seeing that translate into online social. The retailers are doing Facebook, Instagram pages, some even with Tik Tok. We've already seen with some social feeds people going crazy for the deals."
Deacon says that although Jisp is focusing on Scan & Save, it hasn't forgotten its delivery customers but he does offer a warning to retailers still on the fence about the service.
"We'll continue to offer delivery and we'll continue to support retailers, new and existing, with delivery. Because it's part of what we do - help local businesses have a big voice, and to make them sustainable and profitable long-term as part of our connected commerce approach.
"But I think that delivery race has its challenges and the number of players in the channel is damaging the category as competition heats up. "You can see that money's burning quickly. These guys are offering huge discounts to obtain shoppers and it's just not sustainable, and all this is driving is promiscuous shopping and disparate offering locally.
"But there will be consolidation, there's got to be; at my last count there were 24/25 apps in the UK alone, offering same day, quick or rapid delivery. That's not sustainable. Additionally the challenge for retailers will be, and I say this, not to put them off, they're going to have to look at the small print, and they're going to have to look at the cost structure of it, what they need to consider what they put in to get something out of it and work out incrementally if it's right for them vs focusing on the in store.
He cautions that retailers shouldn't get too carried away when it comes to technology. "One of my watch-outs for the sector is operational paralysis. By having so much choice, so much technology and availability of solutions, you'll get into a stage where I think the retailers don't know where to prioritize. And that prioritization sometimes will be driven through volume, higher operational cost and for no net margin benefit for the effort of servicing shoppers locally. In addition, managing the shopper locally by offering a number of disparate solutions may cause shopper angst long term. "Therefore Jisp exists to follow the shopper with the local retailer by getting them to download one app only that operates across the store through Scan and Save, delivery, click and collect and scan and go."