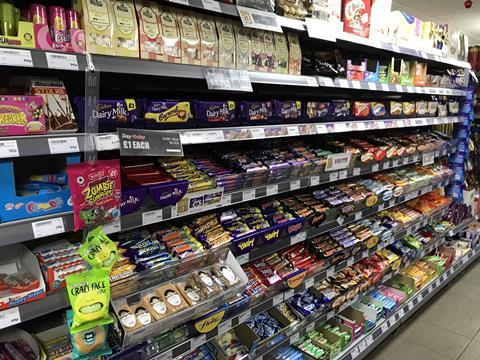 Details of the new restrictions on the advertisement of products containing high levels of fat, salt or sugar (HFSS) have been revealed by the government.
Under the proposals, products considered to be HFSS will not be able to be advertised on television before the 9pm watershed. There will also be a ban on paid for online advertising of HFSS products. Brands that manufacture HFSS products will still be able to advertise online and on television, as long as there are no identifiable HFSS products within the adverts themselves. The restrictions on paid-for advertising will mean that brands can continue to advertise within 'owned media' spaces online; such as their own blog, website, app or social media page.
Public Health Minister Jo Churchill said: "We are committed to improving the health of our children and tackling obesity. The content youngsters see can have an impact on the choices they make and habits they form. With children spending more time online it is vital we act to protect them from unhealthy advertising.
"These measures form another key part of our strategy to get the nation fitter and healthier by giving them the chance to make more informed decisions when it comes to food. We need to take urgent action to level up health inequalities. This action on advertising will help to wipe billions off the national calorie count and give our children a fair chance of a healthy lifestyle."
However, there are some exemptions to the ban including small businesses with fewer than 250 employees will not be subject to it; trade and business to business advertising still being permitted and audio-only advertising (radio and/or podcasts) still allowed.
The regulations, which are set to be enforced by the UK communications regulator Ofcom, are due to come into force by the end of next year.
On the announcement, Association of Convenience Stores chief executive James Lowman said: "We're pleased that small businesses have been made exempt from these regulations. With social media, web sites and local advertising an increasingly important part of convenience stores' marketing activity, we will now be making sure that there is absolute clarity on the application of these rules so that retailers who do have to comply don't inadvertently breach these regulations."
These measures form part of the government's overall Obesity Strategy, which also includes proposals to limit the placement of HFSS products in stores and introduce tighter restrictions on promotions, also due to come into force next year.
There are concerns that the government is still yet to clarify important details in the regulations, such as the number of stores that will be in this scope.
Lowman called for more information on in-store restrictions. "While we now have more clarity on the advertising regulations, we are still waiting for details of rules to limit certain types of promotions and to state where products can be sited in stores. These rules are due to be implemented in just nine months' time, and it is already too late for thousands of the affected stores to make the necessary changes to their layouts. We need a delay to give retailers enough time to comply."