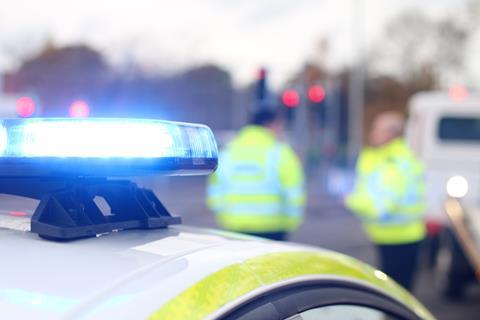 A Westminster Hall debate on strengthening the laws to offer more protection to shop workers against abuse has ended in disappointment with the government deciding that no changes need to be made.
Despite numerous MPs offering up evidence of abuse against shop workers, Home Office Parliamentary Under-Secretary Chris Philp declined to offer government support for a change in the law to better protect shopworkers. He stated that the laws exist already and that reporting of abuse needs to increase.
Workers union USDAW, who created the petition which lead to the debate, expressed frustration over the decision.
General secretary Paddy Lillis said: "We thank Conservative backbencher Matt Vickers MP for introducing this debate on behalf of the Petitions Committee and for his 'wholehearted' support for the aims of the petition. Unfortunately, as Labour frontbencher Anna McMorrin MP correctly predicted, we only heard 'warm words and hollow platitudes' from the Minister when he responded to the debate.
"It is frustrating to hear the government yet again claim that existing offences and Sentencing Council guidelines are enough, when it clearly isn't, as the problem continues to grow. The fact that it took him five minutes to explain the existing sanctions on assailants says it all. USDAW is looking for a simple stand-alone offence that is easily understood, not just by the legal profession, but by the criminals who are assaulting, threatening and terrifying shopworkers.
"Currently sentencing is complicated, involving three categories of harm and culpability, 19 aggravating factors and 11 factors reducing seriousness according to sentencing guidelines. A separate offence for assaulting a retail worker would be easier to determine, encourage prosecutions and provide the deterrent effect that our members are desperately looking for. A clear message that violence against someone working to serve the public is not acceptable, which is exactly what Conservative, SNP and Labour MPs called for."
USDAW said it is now looking for the support of MPs for a Labour protection of shopworkers amendment to the Police, Crime, Sentencing and Courts Bill.
"Again we urge MPs to support the aims of our petition and persuade the Government to back legislation to protect shopworkers," added Lillis. "They have the perfect opportunity through an amendment from Sarah Jones MP to the Police, Crime, Sentencing and Courts Bill, which we hope will be supported in the bill committee."