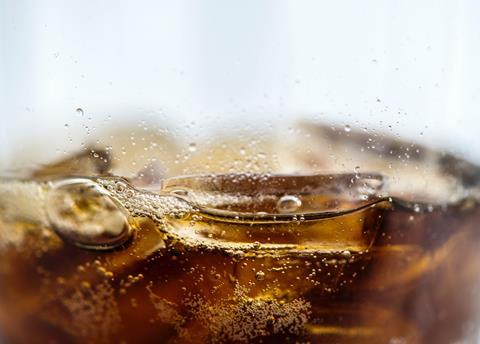 A deal has been struck between the government and US company CF Industries to resume production of CO2 in the UK.
Earlier this month, CF Industries Holdings announced that it was halting operations at its UK facilities due to high natural gas prices leading to warnings over food and drink supplies due to CO2 shortages.
As part of the deal, the Government will provide limited financial support for CF Fertilisers' operating costs for three weeks whilst the CO2 market adapts to global gas prices.
Business Secretary Kwasi Kwarteng said: This agreement will ensure the many critical industries that rely on a stable supply of CO2 have the resources they require to avoid disruption. The quick and decisive action we have taken to resolve the issue shows the seriousness with which we have approached it. In our ongoing response to manage the impact of global gas price rises, we will continue to protect businesses and consumers."
Environment Secretary George Eustice added: "We have acted decisively to ensure that CO2 supplies, which are critical to some of our food sectors, continue to be available following some exceptional events. However this is a short term intervention to provide the space and time for market adjustment."
British Soft Drinks Association director general Gavin Partington welcomed the deal but said more could be done to avoid this situation in the future. "Given the precarious position some of our members were in due to lack of available CO2 product, we are encouraged by this latest development and the short-term certainty it stands to deliver not just soft drinks manufacturers but the UK economy as a whole.
"With the likelihood that it may take a few days for production to resume, combined with ongoing HGV driver shortage issues, it's possible that supply of certain products won't be as abundant as usual over the next week or so, but this should only be a short-lived situation.
"However, we need more than a temporary fix – it can't be right that a company whose products are critical to the food and drink supply chain can be allowed to close without adequate warning or apparent consideration of the wider impacts. Long-term, the Government needs to create or support conditions that prevent such damaging fluctuation in the market."
Chief executive of thr Food and Drink Federation Ian Wright CBE said: "If today's conversations on shortages have given the CO2 manufacturers enough confidence to restart production, this is to be welcomed. We don't yet have the detail, but if production can restart at appropriate scale before the end of the week, this should be enough to ensure pig and poultry production can continue at close to normal. There will be some shortages, but these will not be as bad as previously feared.
"When we are certain that the immediate supply issues are resolved, we should then work with government to build resilience into the production of CO2 to protect our food supply chain."