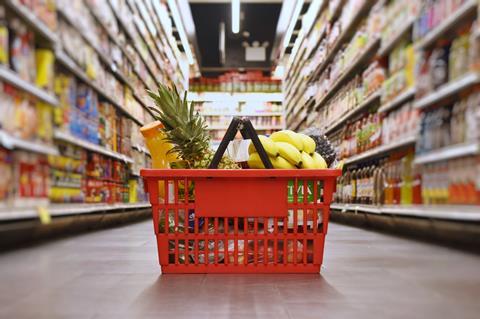 Growth in the UK convenience market is expected to slow to +0.3% in 2021, new research has found.
According to the Lumina Intelligence UK Convenience Market Report 2021, the sector is set to grow +0.3% in 2021, to a value of £43.2bn, following a year of extraordinary growth (+6.3%) in 2020 off the back of the pandemic.
However, Lumina Intelligence does predict that the rate of growth will increase over the next three years and the sector will be worth £47.1bn in 2024.
Any growth seen in 2021 is set to be led by the convenience multiples (+2.1%) and co-operatives (+5.3%), while following growth of +9.6% in 2020, unaffiliated independents are set to experience a decline of -2.2% in 2021.
The report also identified how village, town and suburban stores could be "well-placed to take advantage of a resurgence in local living". The study found that 53% have shopped locally more in the last year and 42% will continue to do so, highlighting shopping local as a lasting legacy of the pandemic.
It advises that by tapping into trends around premium ranges, local products as well as catering for the home worker, stores can drive footfall in local communities and attract higher spends.
For the city centre stores impacted by dampened footfall, it suggests that they can expand reach and drive sales through delivery as well as expanding in store concepts including vape, dessert and hot food propositions to compete with inner city services.
Analysing CTP research from November 2020 to May 2021, Lumina Intelligence also found that one in five convenience shoppers claim 'I like to support my local store' as their main driver to store.
Insight director at Lumina Intelligence Blonnie Whist said: "Following an extraordinary 2020, it is unsurprising that growth within UK convenience retail has slowed. As restrictions ease and hospitality fully reopens, there will be a rebalancing of meal occasions. Co-operatives are set to continue to achieve strong growth in value and outlets with ambitious growth plans, further expansion into delivery operations and developments in own label.
"The convenience market has a unique opportunity to build on the customers and spend gained throughout the pandemic to continue to grow as a core shopping channel for consumers. Growth drivers in convenience will include the continued expansion and roll out of on-demand and delivery services as well as click & collect for larger more urban stores. Suburban stores can continue to enhance their role as key community destinations including continuing to provide core household essentials and increasing reach into attractive lunchtime meal solutions for home workers."