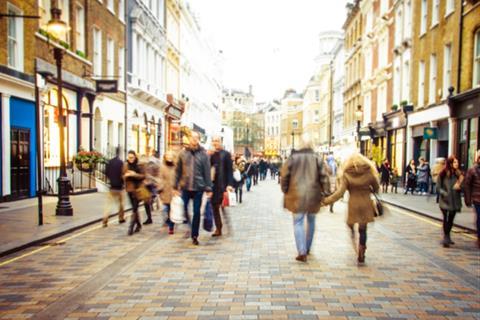 Retail, hospitality and leisure organisations have warned that businesses, jobs and the future of high streets are at risk if the government does not continue business rates support at the upcoming Autumn Statement.
In a joint letter written to Chancellor Jeremy Hunt, the Association of Convenience Stores, British Retail Consortium, British Independent Retail Association, UKHospitality and ukactive have called for a freeze on business rates and an extension of existing reliefs for another year.
The letter advised the Chancellor to recognise the pressures that businesses are under as a result of rising energy prices and wage costs and urges the Government to continue this much needed support to protect the future of our high streets and local communities.
The retail, hospitality and leisure sector collectively pays over £10b in business rates annually. If business rates were to rise in line with inflation, retail businesses would have to pay an extra £480m.
"An inflationary increase in the business rates multiplier and removal of reliefs would be disastrous for our sectors. It will mean business failures, job losses and boarded up properties in our high streets, denying people their livelihoods and their social pleasures."
Chief executive of the Association of Convenience Stores James Lowman explained that ongoing support with the cost of business rates is essential to incentivise investment in local high streets and shopping parades.
"We urge the Chancellor to maintain business rate reliefs and to freeze any increase in business rates at the Autumn Financial Statement. This will support the continued growth of the £600 million annual investment that local convenience stores already make in their communities."
A survey of British Retail Consortium members revealed that 66% of retailers responded that they were 'very concerned' about an increase in business rates, with 69% saying it would place 'significant pressure' on the prices paid by customers.
Helen Dickinson chief executive of the British Retail Consortium said: "Retailers are staring down the barrel of a £480 million-a-year hike in their business rates bills from next Spring. Such a hefty increase will threaten to put renewed pressure on retail prices, as well as block new investment in our town and city centres. It is essential that the Chancellor uses the Autumn Statement to freeze business rates and give our local communities a fighting chance to thrive."
Andrew Goodacre chief executive of the British Independent Retail Association said: "Independent retailers are finding life on the high street incredibly difficult. Significant increases in interest rates have reduced consumer expenditure and in the first half of 2023 21,000 independent businesses closed.
"The current 75% retail discount on business rates must be retained as those smaller retailers cannot afford any increases in costs – many of them are still dealing with 10% increases in their rateable values earlier this year."