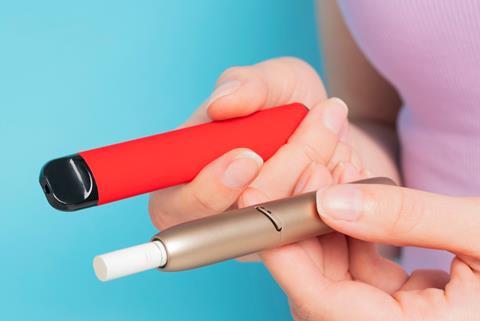 Effective enforcent is essential for the retail future of vaping, according to leading industry experts.
Speaking at 'The Retail Future of Vaping' roundtable at the UK Vaping Industry Association (UKVIA) Forum 2023 last week, it was warned that proper enforcement was needed to ensure a sustainable category.
British Retail Consortium retail products advisor and Chartered Trading Standards Institute non-executive director Adrian Simpson highlighted his concerns surrounding the enforcement of the measures proposed in the government vaping consultation.
Simpson said: "The thing that comes out for me is that all of the things mentioned in the consultation are quite admirable, but without effective enforcement, none of it's going to happen. If things like the trading standards services continue to be cut or kept at a low level, it's not going to work, and I think that's probably the biggest concern from our members.
"Large retailers already have established procedures in place to prevent underage sales and to market responsibly, but if there are irresponsible retailers out there who don't care about preventing underage sales, that's where we think the government should really be directing their attention and resources."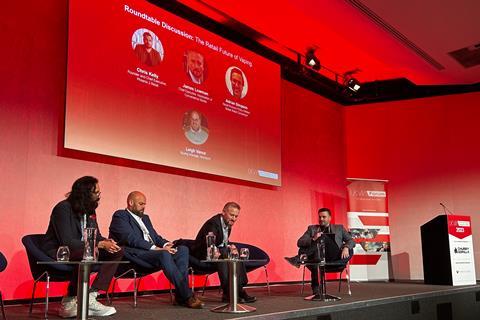 Chief executive of the Association of Convenience Stores, James Lowman, was also part of the roundable and stated that the disposable vape category had been a "massive boom" for the convenience sector. "At a time where we've had high energy costs, inflation coming through, very challenging times, it really helped our sector navigate through that period of time."
Lowman also expressed that the worse outcome from the consultation would involve additional regulations that are not adequately enforced.
"I think we should start from enforcement and work backwards. We think of these ideas that sound good in theory as regulation, but then we don't actually back it up with effective enforcement."
He suggested that the vaping category and the market needs regulation and that the retail sector should view this as an opportunity to establish framework.
"It's a little bit scary because you think some of these extensions and some of the outcomes, we might not particularly like because we've got to work to get that regulation at the right point. The thing that is more relevant to us within that is going to be store environments. We've got to do things, change things ourselves and make changes to our layouts.
"That's certainly something we have to look at to see what's practical and try to make those work. We welcome this as a good opportunity from the consultation to try and get a sustainable way forward, as long as it's properly enforced."
Regulating flavours
When considering the flavour restriction outlined in the consultation, Lowman believed that appropriate control on language and images used in vaping products that may appeal to children could be put in place.
Lowman said: "But there has to be a broad range of flavours and there has to be a market. What we've learnt in the UK is that you can drive really significant changes on smoking to transferring to vaping, if you have an effective vaping market. It's not driven by prescription and those much more tighter controls. How do you promote innovative new products, new flavours, things that will attract smokers and make it easier for them to switch, while doing that responsible way? I think, hopefully, this consultation will be able to strike that balance."
Simpson agreed: "I think it all comes down to what these products are trying to do, which is to give adult smokers a chance to switch to something less harmful. If we can keep on that message and keep products that are geared towards that and aren't using child-appealing cartoon packaging and very emotive flowery language on their flavours, I think those things will go towards showing regulators and policy makers that responsible retailers are trying to do the right thing and are trying to keep the message that they are trying to get adult smokers to switch towards less harmful alternatives."
Founder and CEO of Phoenix 2 Retail Chris Kelly, who chaired the roundtable, added that some suppliers are already starting to amend their flavour names to reduce their appeal to children. "I think you can already see that self regulation with flavoured naming conventions of these products are already starting to make those changes. What we will start to see is people addressing the problem internally, like [with] those rechargeable devices. Every brand and supplier is working really hard to find recycling solutions to these, and I think as the products develop more, you will see more sustainable products be available mass market because everyone's geared up to that change.
"We should commend everyone for trying to move the category on to manage the problems we face."