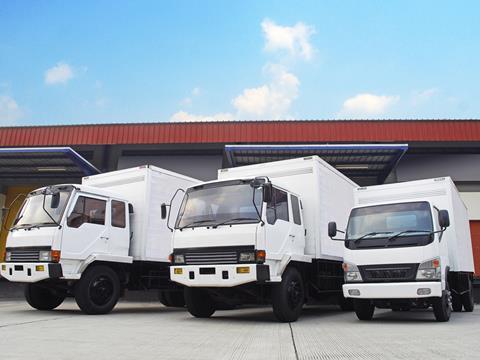 Potential strike action by Booker's HGV drivers could compound retailers' supply issues.
According to Unite, the wholesaler agreed a temporary £5 an hour pay uplift for drivers at its Hemel Hempstead depot because of the HGV driver shortage, but refused to implement a similar uplift for the 30 drivers at the Thamesmead site.
These Thamesmead drivers are to be balloted from mid to the end of August for industrial action.
In its statement, Unite accused Booker of "burying its head in the sand" on the HGV driver shortage situation.
Regional officer Paul Travers said: "Due to this well-publicised driver shortage, Booker Retail Partners put in place a temporary uplift in pay of £5 an hour for the drivers at Hemel Hempstead; however, when we approached the company in regards to an uplift for our members at Thamesmead, the bosses refused."
Travers explained the potential impact of strike action. "The depot at Thamesmead services over 1,500 convenience stores across London, the south and the south east, including Budgens, Londis, Premier, One Stop and many petrol stations.
"Our members deliver everything from fresh food to 'dry' groceries and are the lifeblood of many smaller convenience stores. The impact of any sort of industrial action will have a serious impact on the stores' ability to satisfy customer demand."
Responding to Unite's claims, a Booker spokesperson said: "The industry shortage of HGV drivers has created some distribution challenges but we're doing everything we can to ensure customers can get the products they need. We are working closely with our suppliers, our colleagues at our distribution centres and Unite to manage the issue and find the best way forward."
One retailer based in the potentially-impacted area and supplied by Booker expressed concern over supply and availability, claiming it was creating a "huge challenge" for their business. The retailer, who did not wish to be named, said that as well as shortages, due to unreliable availability across the entire industry, they were buying certain lines when they became available, leading them to be "sitting on more stock than they ever have done before" and affecting their cashflow.
However, not all retailers in the area are experiencing issues. Kent-based Londis retailer Jatinder Sahota told ConvenienceStore.co.uk that he had "no issues with customer service from Londis and the depot at Thamesmead and availability is absolutely fine".
Meanwhile, fellow union Usdaw has outlined a list of issues the government needs to address to resolve the driver shortage.
These areas are:
· Lower pay and rights, sometimes forced on staff through 'fire and rehire'.
· Declining trade union recognition and collective bargaining.
· Greater use of flexible shift patterns replacing settled working hours.
· Lack of driver facilities contributing to health and safety concerns.
· Extended driver hours resulting in more fatigue.
· Fear of contracting Covid-19.
· Expensive training with costs often falling on individuals.
· Brexit has resulted in the loss of an estimated 25,000 EU truckers.
Usdaw general secretary Paddy Lillis said: "Drivers are key workers who have helped keep the country going through this appalling pandemic. So, we are pleased to contribute to the Government's call for evidence on the current driver shortage, but disappointed that it took a crisis for them to realise there are long-term structural issues that need to be addressed.
"For too long, workers' rights have been eroded across the transport sector, along with increasing use of 'fire and rehire' to slash terms and conditions. These tactics have driven long-serving employees away from the industry and discouraged new starters from entering the industry. Recently some employers have increased contractual terms to those on newer contracts to boost retention, but this is too little too late."