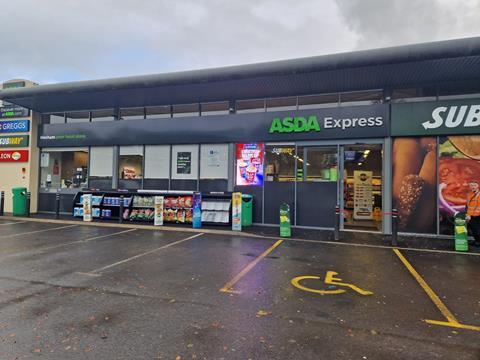 Asda has opened its 100th Asda Express store, following its rapid roll-out of Co-op and EG Group conversions.
Last month, Asda announced that it had completed the acquisition of EG Group's UK business resulting in the retailer taking on 356 new convenience stores. This also follows the news that Asda had also kicked off its program to convert 116 convenience Co-op petrol stations to its Asda Express convenience brand.
The 100th store opened last week in Hexham, with a further 30 stores were opened the same week, in locations such as Birkenhead, Solihull, Manchester, Northallerton, Bradford and Retford.
An Asda spokesperson said: "This acceleration into convenience plays a key role in our ambition to grow our share and becoming the number two supermarket in the UK. We look forward to bringing Asda's great value fuel and groceries to more communities across the UK as we continue our rollout in the coming months."