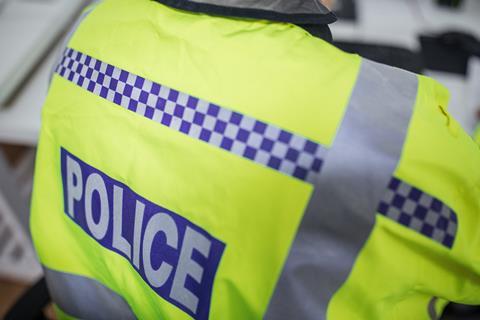 New research has revealed the level of abuse being faced by retail staff with more than 40% being verbally or physically attacked on a weekly basis.
In a survey of more than 1,600 retail workers, the Retail Trust revealed that two in five (41%) are now shouted at, spat on, threatened or hit every week, and nearly half (47%) are left feeling unsafe at work while 64% said confronting a shoplifter had caused the abuse, and think incidents have increased in the last two years, and 56% thought the rising cost-of-living was to blame for shoppers taking out their frustrations on them.
The research highlighted the number of incidents that are not reported, with one-in-four (24%) admitting they don't report abuse. Of these, more than two-thirds (38%) didn't feel like it would help and nearly a quarter (23%) said they had been put off by a previously unhelpful response from the police. A further 28% said they didn't know how to respond to or report abusive incidents.
The Retail Trust's shop worker survey also found that nine-in-10 retail workers have faced abuse at work, with 84% shouted at, a third threatened with violence, 14% physically assaulted and 10% spat on.
The knock-on effect of rising levels of abuse was also highlighted with 66% saying the incidents had left them feeling stressed or anxious about going into work and 42% are considering quitting their jobs or leaving retail. Two-thirds (67%) of respondents called for stricter penalties for customers who abuse shop workers and a third (33%) believe the police should be taking more action.
One 34-year-old customer advisor from Essex who wished to remain anonymous outlined the level of abuse being experienced. "In-store abuse happens to us daily. One customer…started threatening me saying, 'Give me what I want or I will slam your face through the desk.' Then he punched me in the face.
"I am looking to leave retail because it doesn't seem worth it. I suffer with panic attacks and often need to leave the shop floor because I can't function. Unfortunately, customers have learnt that if they yell, scream or get abusive, they often get exactly what they want. If we employed a zero-aggression policy it might help, but police need to take assaults seriously."
Others said they had been spat on or followed home and Julie, a 61-year-old store manager from Hampshire said: "I have worked in retail for 23 years and I have never known it so bad. In town, there are groups of between eight and 14 teens who come in every day and cause havoc. They run through stores, pushing over floor stands and hitting passers-by or store workers with sticks.
"I was threatened by a guy five months ago who said, 'I will flob down your throat then kill you.' That was because he was trying to return an item that he had stolen 15 minutes previously for cash. We have incidents like this two to five times every day. I'm quite thick-skinned, I've been around a long time, and I go home and my other half says you shouldn't have to put up with that, but it's become part of my job."
Chief executive of the Retail Trust, Chris Brook Carter, said these are just some examples of what is happening around the country. "Thousands of shop workers are contacting us to say they now fear for their safety, and this is simply unacceptable," he said. "Every day we're hearing from people who have been shouted at, spat on, threatened or hit at work, sometimes several times a week, so we're very concerned. One person told us they were hit around the head by a shoplifter with a metal basket, another was knocked out cold by an angry customer, and this is on top of the vile insults and threats handed out on an all-too-regular basis.
"As a country and a society, we must get better at bringing an end to this terrible behaviour, making sure every incident is recorded and acted upon, and above all, ensuring that our colleagues across the country get the protection and support they need.
"Our message at the Retail Trust is clear. Abuse is never part of anyone's job and if you're a retail worker encountering abuse, threats or violence, please do report this to your manager and call the Retail Trust's wellbeing helpline if you need any support dealing with your experiences."