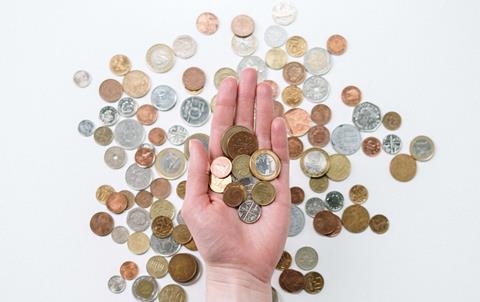 Almost a third of people are reducing their spend on groceries, according to research undertaken among a sample of 5,000 consumers by product intelligence platform Vypr.
The research found that 81% of Brits saying they are highly concerned about the rising costs of living, while half are now spending less, with this figure rising to 60% when adjusting for lower household income groups, up to £25,000.
Consequently, shoppers are demanding much more from supermarkets and brands as the cost of living hits all age groups. 52% want better deals and offers, and 37% expect a wider range of basic or value items from supermarkets.
With costs continuing to bite, 34% of consumers say they are increasingly looking for offers and reduced items. Loyalty to one supermarket brand has also diminished, with almost a third (29%) saying they shop around more and 37% making an effort to visit multiple shops to find the best prices. In addition, 14% of those surveyed said they had changed their main supermarket shop due to rising living costs.
The research further identified that lower-income households buy fewer branded products, whereas higher-income households look at more deals or offers. Respondents said they are looking for more 'yellow label' reduced items, using voucher websites for discount codes before shopping, and finding price freezes on essentials.
Looking at the bigger picture, 30% of people said they are cutting spending on groceries. This compares to 53% cutting back on eating out and takeaways at the moment, with clothes, holidays and outings close behind (both 42%). In addition, 32% of people have cut spending on transport and petrol.
Despite the increasing costs of living, Vypr's research also highlighted some luxuries that people are set to continue to purchase, including alcohol, ready meals and meal boxes. For example, 52% plan to keep buying tea and coffee despite rising living costs, and 30% say they will continue to buy alcohol.
Vypr founder Ben Davies said: "Our findings prove the reality now facing the public. The majority are cutting back on all aspects of their spending and when it comes to food and drink, people are looking to supermarkets to increase value ranges, improve offers and do all they can to help the consumer in these extremely challenging times.
"For retailers and manufacturers, it's about getting the basics right at the moment. Their strategy should be informed by what will represent the best value range for the consumer in the next 6-9 months and likely beyond. This is a significant opportunity for supermarkets and food retailers to evaluate their private label product offerings to ensure consumer loyalty and support households during a difficult time."