Imperial Tobacco has launched a new Lambert & Butler Roll Your Own (RYO) variant as it seeks to take advantage of the growing value for money trend and rising demand for economy RYO products.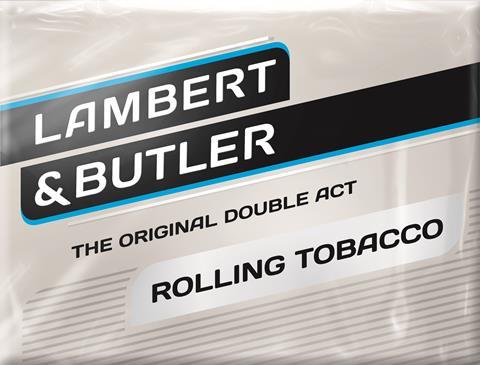 Available to stock now in both 30g and 50g formats (rrp £11.00 and £18.15 respectively), the Lambert & Butler RYO blend offers adult smokers premium quality for an economy price point, Imperial said.
The product also features reduced moisture levels which makes it easier to roll, a fact which has "proved exceptionally popular with consumers during testing, outperforming competitor brands," it added.
"Demand for value for money is a dominant trend within the tobacco category," Imperial market manager Chris Street said.
"As more consumers seek out the lowest out of pocket spend, we're seeing an increasing shift away from Factory Made Cigarettes and into RYO.
"While offering great value for money is crucial, many consumers making the move into RYO are looking for reassurance on quality by buying products from well-known brands they can trust.
"With its strong tobacco heritage and brand recognition, Lambert & Butler is well placed to respond to this trend with its new RYO variant," Street added.
The Lambert & Butler brand was first launched in 1838 and since then, the brand has grown its share through sales of its Factory Made Cigarettes and now accounts for 4% of the total market, according to Benchmarking data for October 2019 from Imperial Tobacco
Today, the brand awareness of Lambert & Butler is at 51% highlighting the popularity of the range within the UK, Imperial added.
"Brand recognition and quality are of paramount importance for any new tobacco product launches to succeed in today's plain packaging market environment," the company said.
"While the move into RYO will be a first for the brand, the high consumer awareness of Lambert & Butler as a trusted, reliable brand, combined with the premium quality product and economy price point, makes this new RYO variant a must stock for retailers."