Scandinavian Tobacco Group UK (STG UK) has introduced Signature Dual, a menthol flavoured cigarillo, to the UK market.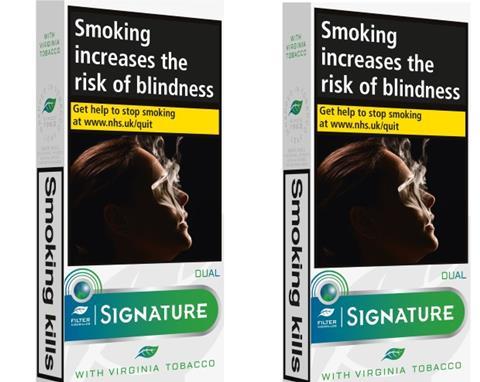 The product has a leaf wrapper like a cigar and is made from Virginia blend tobacco for a smooth smoking experience, as well as containing an acetate filter with a peppermint capsule which releases menthol flavour. As it is classified as a cigar, it is not affected by the forthcoming ban on menthol and capsule cigarettes.
Available to order from wholesalers from late February, new Signature Dual cigarillos will come in a pack of 10, with an rrp of £4.95.
The product has already proved popular in Italy and France, and the UK launch will be supported by trade activation representatives in major cities, plus a stand at the National Convenience Show at Birmingham's NEC in March.
STG's UK country director Alastair Williams says: "We are really excited to introduce Signature Dual and extend our offering to the UK Tobacco market. It feels like a natural extension to the range and we're confident it will prove a very welcome addition to the UK's biggest cigar brand portfolio."