Imperial Tobacco has created a combi pouch for its economy RYO brand Riverstone.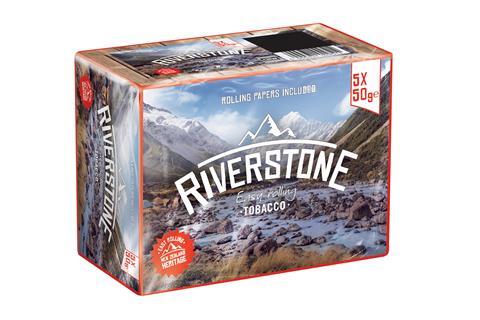 Providing everything adult smokers need to roll the perfect cigarette, the packaging innovation will be the first ever combi pouch to hit the UK market, Imperial said.
Rolling into convenience stores now, the new product contains 30g of easy-to-roll tobacco, 60 papers and 60 filters (rrp £11).
The launch is designed to appeal to new entrants in the fine cut tobacco (FCT) category, as well as dualists (those who smoke and vape).
As value for money continues to be a focus for many adult smokers, the economy RYO segment is in growth, taking a 45% share of the FCT category vs. 38.3% last year (Report on Trade, August 2019).
After launching a year ago as a new economy RYO brand, Riverstone has become one of the fastest growing tobacco brands in the market as it taps into the trend for high quality, easy-to-roll blends at an affordable price (ITUK Estimates & Wholesale Market Share Growth, July 2019).
Chris Street, UK market manager at Imperial Tobacco, commented: "Our research shows that the handy box formats currently available on the market tend to compress the tobacco inside, making it difficult to separate and roll. We are addressing this issue head on with the launch of our new combi pouch solution.
"As the first brand to bring to market such an innovative packaging solution, we're confident this latest launch for Riverstone will attract even more interest and sales from adult smokers looking for great quality RYO tobacco at an affordable price."