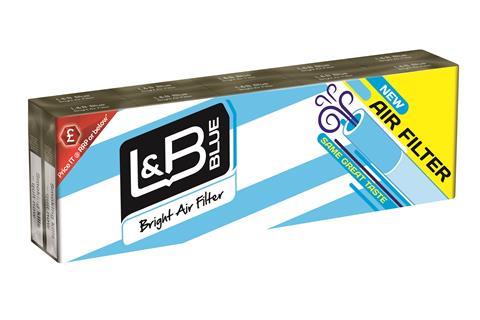 Imperial Tobacco is adding a new air filter to its L&B Blue Bright line-up, featuring the same taste as the standard range.
The new product combines a recess in the filter tip with a firmer filter structure, with research suggesting the latest addition to the L&B Blue portfolio will offer adult smokers in the sub-economy sector a smoother, better quality smoking experience (UK market screening, November 2017).
Madeleine Pearce, brand manager for Imperial Tobacco, said: "L&B Blue Bright Air Filter reinforces our commitment to innovation, satisfying the needs of modern adult smokers looking for a combination of premium features and smoother smoking experience at a great value price point."
Available to c-stores now, L&B Blue Bright Air Filter is sold in a king size pack of 20 with an rrp of £8.70.