JTI has unveiled a new design and flavour as well as pricemarked packs (PMP) for its tobacco-free nicotine pouch brand Nordic Spirit.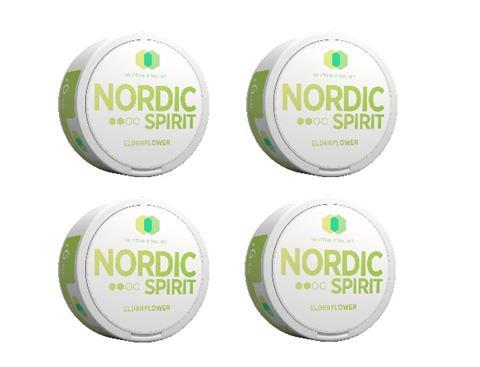 Already available in Mint and Bergamot Wildberry, Nordic Spirit has extended its range with an Elderflower variant in a 6mg and 9mg strength.
The entire Nordic Spirit range is also now available in a PMP (£6.50) format to make purchasing decisions easer for shoppers, and to help drive sales. The brand's design has undergone a refresh with enlargened brand name plus more emphasis on flavours and strengths in the different variants.
JTI UK head of marketing Stephane Berset said: "Since its launch in 2019, we have seen Nordic Spirit go from strength to strength as more adult smokers and vapers look for alternative nicotine products. This rapidly evolving category, already worth £380,410 a month, presents retailers with a huge profit opportunity, and we would urge retailers nationwide to incorporate Nordic Spirit into their offering as the category continues to flourish."