As UK adult smokers continue to seek out value for money, Imperial Tobacco has repositioned its formerly premium-priced Embassy brand in the "more popular" economy priced segment of the cigarette market.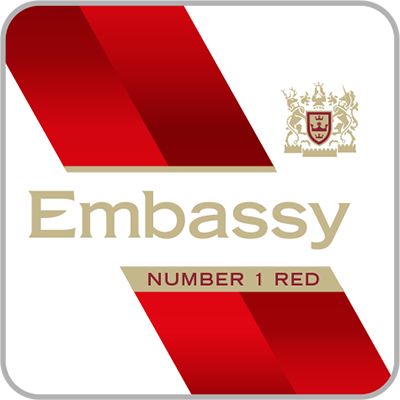 The brand, which has been trading for over a century, would better meet the "evolving needs of adult smoking consumers" in a lower priced segment, Imperial said.
The brand is now available to retailers in King Size 20s with an rrp of £9.35 for Embassy Red and Bright Blue. Embassy Filter's rrp will remain at £11.95.
Tom Gully, brand planning manager, said: "Embassy has been one of Imperial's most enduring and recognisable FMC propositions across the years. Crucially, this repositioning doesn't involve any changes to the packaging or the cigarette itself. However, the competitive new price point will appeal to adult smokers seeking premium quality at an affordable price."