Ben Simons' willingness to adapt to changing shopper needs is paying dividends and earnt his Londis Lechlade store the Excellence in Impulse Award.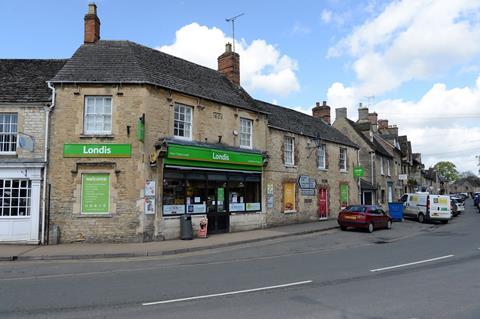 Throughout his many years of experience in the convenience channel, Ben Simons has tried to keep the needs of local customers at the centre of everything he does. This commitment means Londis Lechlade, just outside of Swindon, is still flying high after more than 25 years of trading.
The store is one of four run by Ben and his wife Sarah. Ben also owns Londis stores in Swindon, Fairford and Bourton-on-the-Water. All of the sites are within striking distance of some of the best local attractions and scenery in the UK, but despite the picturesque location, it's no easy ride.
Londis Lechlade faces competition from a Co-op forecourt on the other side of the village and has meant having to rise to the challenge of keeping shoppers loyal to him.
"We knew when the Co-op store opened a few years back that it was going to have an effect on our business, but we have stayed true to what we do and adapted to challenge," Ben asserts.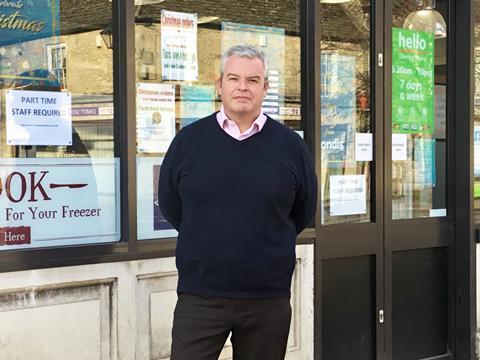 One of the ways the Lechlade store has managed this is to focus on impulse, with soft drinks, chocolate bars and crisps given a big presence. Such is the category's success that it earned Ben the Excellence in Impulse Award at this year's Convenience Retail Awards.
Alongside dedicated areas for pricemarked packs and sharing bags signposted with bespoke POS, Londis Lechlade also stocks quite a range of single bars, grab bags and impulse drinks.
A small display sits at the front of store to tap into the food-to-go mission, while almost two aisles are dedicated to the general snacking category in the centre of the store.
"The snacking category is a real area of growth for c-stores, alongside chilled," Ben says.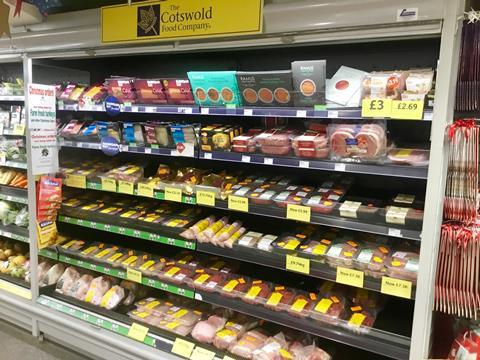 Chilled makes up about 30% of sales. Ben offers his own chilled range through The Cotswold Food Company, alongside Booker's Discover the Choice meal for tonight offer.
The extensive meat selection that Ben and his team have created with The Cotswold Food Company is a nod to the Lechlade site's heritage as a former butchery and slaughterhouse. "The history of our store is very important to us," Ben says. "Being able to offer something like The Cotswold Food Company is really important for people who have lived in the village for a long time.
"That said, the range is also popular with younger people. Sometimes we have kids come in who will eat only The Cotswold Food Company sausages!"
In total, Londis Lechlade boasts 22 metre of chillers, with space set aside for local suppliers, many of which operate within a 10- mile radius of the store.
Local suppliers include Dangerfields Bakery, Kelmscott Country Pork and The Cotswold Fudge Company. Most of these companies have been working with Ben for more than two decades.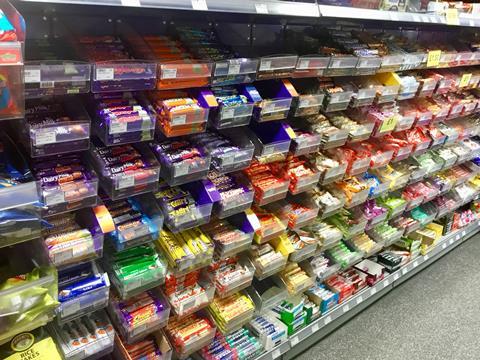 Ben explains: "In essence we try to cater as best we can to our entire demographic and we listen to our customers. If someone requests we stock a product, and says they will buy it regularly, we will try to stock it. These are the things that keep your customers coming back and not something they will get in a corporate store."
Generating about £7,000 in sales per week, the Lechlade store's off licence is another asset. Beers and wines are displayed on shelves at the front of the store within a square-shaped alcove beside the till. Much of the store's spirits range has been moved behind the counter in the past year, after the store moved its tobacco range to trays underneath the till.
Investment in LED lighting and the special offers that Ben runs to drive sales across his off licence are certainly paying off, and every bit of selling space around the till point has been utilised.
Ben says: "Our off licence is supported by a superb promotional range and activity provided by Londis. Promotion is absolutely key to driving alcohol sales so we have a number of off-shelf displays driving those sales."
However, Ben also has another trick up his sleeve. He offers a free glass hire service for locals and groups, providing they buy their alcohol from Londis Lechlade.
Ben explains: "The glass hire service is particularly popular with local societies and organisations when they are holding events. It is another little thing that not everyone does and helps us stand out."
The community service doesn't stop there, though. "We also do daily home deliveries for newspapers and a weekly service for groceries. It is particularly popular with our older customers, some of whom struggle to get out."
Ben adds: "The service isn't something that is particularly profitable, but we want to continue making deliveries for as long as possible to support our regulars."
While Ben goes out all out to support older customers, he still manages to please younger generations by offering a comprehensive range for youngsters and families.
Protein bars and healthy snacks are given their own dedicated display, while phone chargers and headphones are stocked beside the till as an extra impulse buy.
Ben has also built up a good relationship with food-to-go provider Country Choice, stocking crowd-pleasing paninis, filled baguettes and pastries for anyone looking for lunch on the run.
Ben says: "We get quite a bit of passing trade where we are and there is two hours' free parking outside the store so people can easily pop in at lunchtime.
"We've been stocking Country Choice's Savour It range only for a short time, but it has already done very well. The convenience industry is constantly changing and these lines are now essential."
Another must for Ben is to make sure that his store offers the big brands that customers have come to expect from their local convenience store. This means having a Costa Express coffee machine and several freezers of Cook ready meals for those who want a more premium dinner option for the evening.
"You have to travel a considerable distance to find someone else stocking these products," Ben asserts. "These sort of lines develop real brand loyalty and a lot of repeat purchases."
The combined success of his growing on-the-go and Cook ranges has helped turnover in Ben's Lechlade store climb by 3% year on year to more than £40,000 per week, and with more plans in the offing sales don't look like they are set to stagnate.
Next stop for Ben is to explore healthy eating further and respond to customers' on-the-go lifestyles; he's planning to add additional refrigeration to extend chilled food to go.
Ben knows that standing still is not an option and that meeting changing needs is vital to being able to compete. "Our ability to adapt is our greatest strength, " he says. "You never stop learning in this industry and there is always a new opportunity to explore."
Londis Lechlade, Gloucestershire
Store size: 2,600sq ft
Average weekly sales: £43,000
Sales per sq ft: £17 (excluding services)
Time trading: 25+ years
Basket spend: £8.13
Services: Lottery, PayPoint, glass hire, Cook, Costa Coffee, home delivery