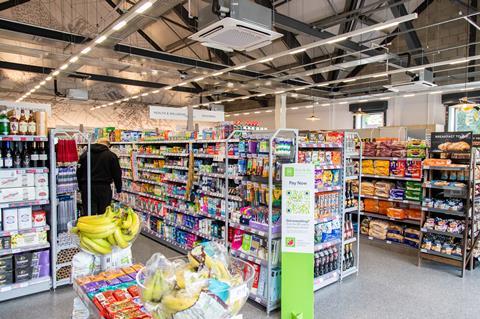 Central England Co-op has opened its new store in Warsop, Nottinghamshire following a £1.85m investment. The store revamp, which has helped create 15 new jobs is powered by 100% renewable energy.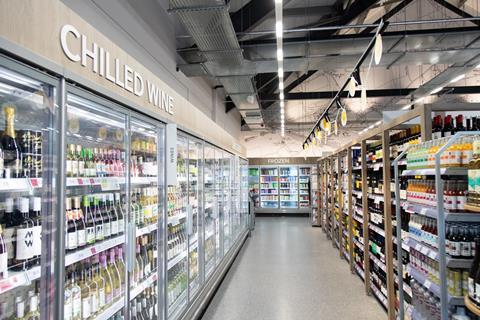 Other features of the store include self-scan till points, a full range of products, indoor and outdoor seating areas, a customer car park and customer toilets.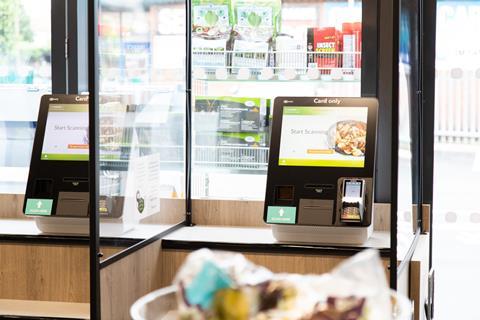 Central England Co-op is trialling a service at the Worsop store that allow customers to scan and go – all by using a specially created smartphone app.
Through the system, shoppers heading into the retailer's Mansfield Road site will be able to download the application as they enter, scan items as they pop them in their basket and pay digitally without ever needing to queue or stop at a checkout. It has already been up and running at sites in West Midlands since last year.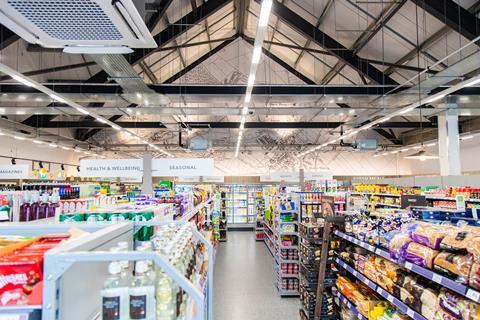 A Central England Co-op spokesman said: "The trial is part of ongoing efforts by Central England Co-op to make the shopping experience easier, quicker and safer for people, something which is becoming more important during these uncertain times.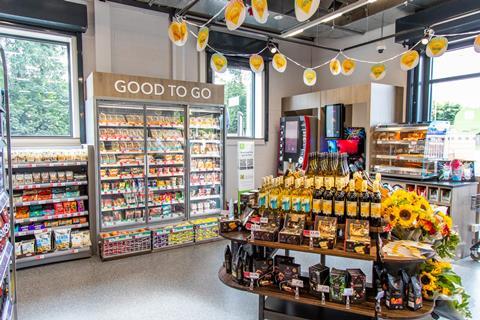 It also offers Lottery and foreign currency, as well as a Costa Coffee machine and Tango Ice Blast machine, a free cash machine and a lifesaving defibrillator.
A food bank collection point has also been installed in the store to support the great work of Sherwood Forest Food Bank as it continues to manage the increased demand caused by the Coronavirus outbreak.
To mark the launch and the ongoing Central England Co-op Summer Food Bank Appeal to support families affected by holiday hunger, store manager Natalie Smith made a special donation of food and essentials to the food bank.
She said: "It is great to finally open our doors to the local community as the team have been desperate to support our neighbours and ensure they can access food and essentials during the pandemic.
"All of us here at the new store are proud to be part of such a great community in Warsop so we are delighted to be able to support Sherwood Forest Food Bank which is offering a lifeline to vulnerable residents and people struggling in these testing times.
"I'd also like to take this opportunity to thank local residents for their patience while we have been bringing the store to life. It has been long-awaited, but hopefully everyone will enjoy the store as much as we do."