Sanpellegrino's Classic Italian Taste range has returned to shelves with a new look following a two-year absence.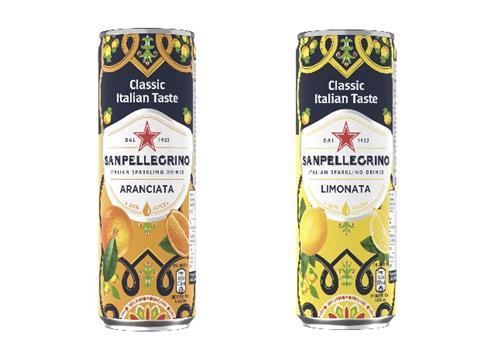 The range has been relaunched into the UK market due to popular demand, after it was replaced with Sanpellegrino Tastefully Light in 2018 in anticipation of the soft drinks levy. The Tastefully Light range will continue to be made available.
The can format has been redesigned using the traditional Italian pottery style of Majolica to represent Sicily. The take-home format has also changed to a handy four-pack size, to make it easier for retailers to stock in-store.
It is available in two flavours, Aranciata (Orange) and Limonata (Lemon), in 330ml single can and 4x330ml take home formats.
The relaunched range will be supported by a new shopper, consumer and trade marketing campaign, with 'The Classic Taste is Back!', which will run alongside the launch from summer.