The Federation of Independent Retailers' (NFRN's) National President Stuart Reddish has written to the Competition and Markets Authority (CMA) concerning "significant unilateral reductions in ATM transaction fees paid to retailers by Cardtronics", under the guise of the Covid-19 pandemic.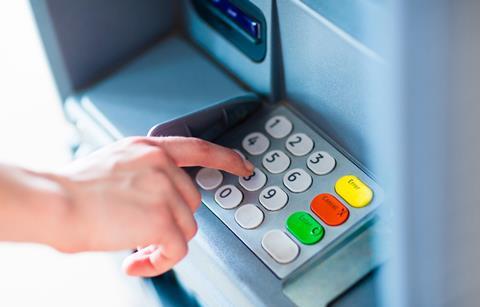 Further to an exchange of letters between the NFRN and CMA on 25 March and 16 April, the NFRN has urged the CMA to look into Cardtronics "and how the company has taken the opportunity to slash the commission paid to independent retailers".
Stuart wrote: "The provision of ATMs in our members' shops has long been a controversial issue, with one-sided contracts, with limited opportunities to escape even when the provider makes material changes to the operation of the machine and the fees and commissions paid and received.
"As you will be aware, the sector has already been rocked by the decision of LINK to slash the interchange fee, which as filter along the chain as reduced commission for retailers.
"It is being reported that, under the guise of the COVID-19 pandemic, one ATM provider, Cardtronics, has taken the opportunity to slash the transaction commissions paid to independent retailers, in many cases by over 60%.
"There has been no indication of any intention to reverse this when the country returns to normal.
"Clearly this is not acceptable. It amounts to abuse of their contractual position in unilaterally making such swingeing cuts to terms from which the retailers cannot either refuse or escape, it is bad for the long term provision of ATM services and provision of cash and at a time of national emergency it does not seem to be in the national interest.
"I would be grateful if you could look into this as a matter of urgency. Many of our members are already having a difficult time and the longer Cardtronics are allowed to shirk their responsibilities the more damage will be done to independent retail businesses across the country."
A spokesperson from Cardtronics said:
"LINK's cuts to the interchange fee have reduced the costs for banks to provide cash access for their customers, effectively passing these costs on to everyone else. The current interchange rate does not cover the typical cost of an ATM cash withdrawal. As a result, many of our machines are simply unsustainable under their original contractual terms. The situation has been exacerbated by the fall in transaction volumes that we have seen as a result of the lockdown.
"We are taking every possible step to protect access to cash for UK citizens which includes the difficult decision of cutting our retailers' commission payments. We strongly believe that the banks should pay their fair share of the cost of providing access to cash for their customers, not retailers, ATM operators or consumers. It is high time that LINK and the PSR took action to serve the British public by quickly withdrawing the interchange cuts to help keep cash a viable payment mechanism for everyone. Whilst we are within our contractual rights to reduce our commission payments, we appreciate the understanding and collaboration of our retail clients in helping us to protect access to cash for their customers."