Costcutter Supermarkets Group (CSG) has amended its delivery terms and conditions, increasing the minimum order quantities and introducing a penalty charge for retailers who don't use their allocated slot.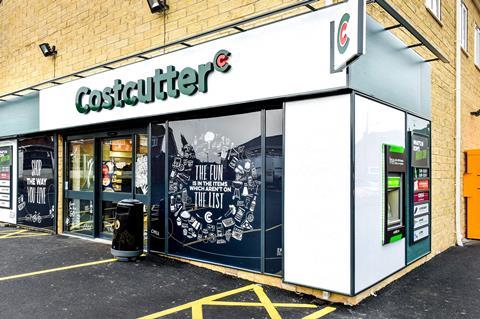 From July 20, the Minimum Order Quantity (MOQ) for ambient products will increase from 80 cases per order to 120 cases per order, and a charge of £55 (+VAT) will be levied for any retailer that does not use their delivery slot.
Mike Hollis, retailer director at CSG, commented: "We are constantly looking for ways to improve the delivery service our retailers receive. Retailer feedback has been consistent about the need to improve the accuracy and consistency of Delivery On-Time windows. Having worked on the right solution for some time, we consulted retailers during our January 2020 Retailer Roadshows, where the principles of a solution were discussed and received enthusiastic support.
"By both charging retailers who do not use their delivery slots and maximising the efficiency of existing deliveries by increasing the ambient MOQ, we will be able to settle down into a regular delivery pattern which in time will provide our supply partner with a greater opportunity of operating to their delivery time windows."
CSG's current supply deal is with the Co-op, with deliveries made by Nisa. CSG maintains that the changes "will improve the consistency of service with no cost impact for the majority of retailers"
At the same time, a new £6 per week recycling charge is being introduced – although retailers have the choice to opt out.
Hollis commented: "We know that the vast majority of our retailers share our ambition of reducing the carbon footprint of all our businesses. So that we can provide the best possible recycling service, we need to introduce this small levy which is a common charge across the symbol sector. By allowing retailers to opt out, we are ensuring that this is a competitively-priced service."
The symbol group is also making changes to its rebate programmes, effective from 3 August.
Spirits will no longer be directly eligible for rebates, although purchases will still count towards calculating a retailer's Average Weekly Spend within the overall rebate structure.
At the same time, to support the key growth category of fresh foods, CSG is trialling an enhanced fresh rebate of +1% in Northern Ireland, which will be considered for wider national rollout.
To qualify for rebates, all retailers will need to correctly display key deal ends.
Hollis added: "This small change in our rebates scheme forms part of a wider initiative to focus on growth categories, particularly fresh foods. Removing rebates on spirits is, like tobacco, part of our aim to place less emphasis on declining and low growth categories.
"In addition, when every Costcutter store is displaying the correct deal ends, we will be able to reinforce the Costcutter brand perception of price and value with shoppers. As we enter a recessionary period, ensuring all shoppers receive this same brand experience of price and value will be even more important than before."