As lockdown eases and life returns to the old normal, SPAR is looking forward to a steady stream of independent retailers joining its ranks. The symbol group's unique attributes, strengths and professionalism, paired with the energy and inventiveness of its retailers, enable it to provide customers with an excellent service.
SPAR is focused on customer needs and wants, providing top business advice and support to its retailers while protecting the safety of staff and shoppers. In this it is backed by five wholesalers, company-owned stores which provide lessons for wider use, and experience drawn from its international presence.
Why join SPAR?
Independent retailers joining SPAR are welcomed into a network of forward-thinking family-owned businesses. The group's collaborative approach is combined with fresh ideas about stores' propositions and convenience shopper needs.
The group has a record of profitable store developments and redesigns tailored to each store, community and shoppers, allowing retailers to focus on sales and profit margins. Included in SPAR's offer is ranging based on in-depth customer and demographic behaviour, as well as location analysis, with input from data specialists CACI.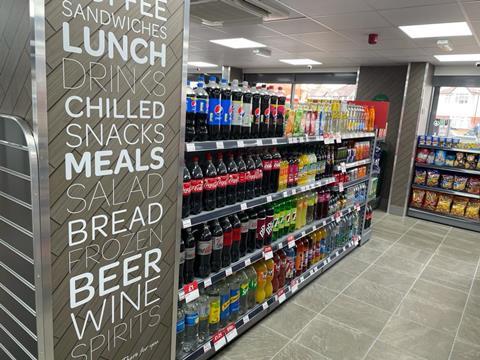 SPAR also offers a reliable and efficient supply chain, committed to keeping stores stocked. The group has welcomed many independent retailers on board in the last year due to its guaranteed availability, strong brand, and exclusive own-label range which offers margins, quality and value.
Retailers enjoy a diverse multimillion-pound marketing package, including market-leading promotions on popular products and seasonal events. In-store services include Daily Deli food-to-go counters, bakeries and hot coffee, encouraging extra footfall and sales.
Standout service
SPAR works closely with new partners to guarantee a strong commercial model. Each retailer is assigned a business development manager who provides crucial frontline support for store operations, standards, and compliance, as well as assistance in sales, margins and business management.
As a global organisation delivered locally, the strength of SPAR's network offers significant competitive advantages for retailers, including speedy responses to changing market trends.
SPAR has continued to develop its exclusive and award winning own-label range through non-stop production of modern customer-focused products which guarantee retailer margins.
New relationships with exciting partners provide further in-store services. These include treats such as f'real milkshakes, Dunkin' Donuts, Polar Krush slushies, Tango Ice Blast Machines, Chicago Town pizza hot counters, Dots Original Doughnuts, iSqueeze juicers, and ice-cream counters.
SPAR is also attracting new shoppers through effective digital marketing campaigns and promotions on popular lines.
Business development is not limited to bricks and mortar growth, many SPAR stores having boosted their sales through home delivery or phone and collect options. The group will continue to support stores looking to do more online trading alongside physical store sales.
Retailer profile: Spence's SPAR Ballywalter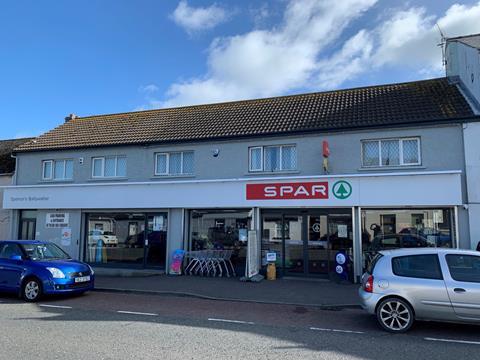 When the Spence family decided to re-brand their store and become part of the SPAR Northern Ireland network last year, they had no idea how vital it would prove. Amid the most tumultuous trading year in recent times, Spence's SPAR Ballywalter thrived with the backing of Henderson Group, the owners of the SPAR brand in Northern Ireland.
"We decided to change our store to a SPAR and began the process in February 2020, right before the pandemic hit us fully," Evelyn Spence says. "We couldn't believe it, but we got through it thanks to the safety net of such an established, organised and professional outfit at Henderson Group."
Evelyn and her husband Peter run the store alongside their daughter Sheena and sons William and James. Granddaughter Alisha recently joined the team while studying at university.
The store has always been a family concern, Evelyn's parents Harry and Jeannie having opened a fruit and vegetable shop after his return from the Second World War. Beginning from 37 Main Street, the store has expanded across numbers 39 and 41.
It was important Spence's partnership with SPAR echoed the store's family values. "When we met with the team at Henderson we immediately felt part of it," Evelyn says. "We got introduced to their fantastic range of own-brand products and their full fresh and ambient range, as well as being given a tour of their warehouse facilities. We were really blown away."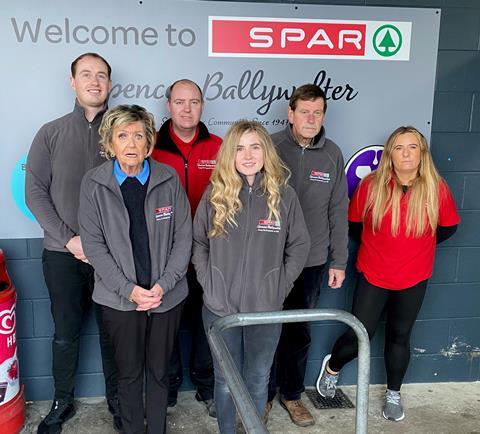 The store was halfway through its refit when builders downed tools due to the lockdown in March, but the pandemic made the business much more important to the local community. "As one of the only businesses on the street able to remain open, we were in the spotlight in keeping our shoppers safe," Evelyn says. Henderson Group provided all the in-store communication, signage and sanitiser to keep things running safely.
"We have always done home delivery, and in lockdown we increased our slots to twice a week," Evelyn adds. "It's a service many depend on in our area, as we'd collect prescriptions for our neighbours too. They appreciate it amongst the uncertainty of Covid."
Henderson Group continued to support the family when all six were required to isolate for two weeks. Evelyn contacted the group on a Sunday morning and the appropriate processes were worked out that afternoon, including a deep clean, extra support, and help across everything from merchandising to ordering. "We simply wouldn't have survived that period without them," Evelyn says.
The store owner also credits SPAR with allowing their retailers to act independently. "With everything from the colours to the layout of the store, we were able to make the decisions and work closely with Henderson to ensure we had what we wanted," she says. "Plus, we can continue to stock our own local suppliers alongside the fantastic range of locally-sourced products that are on Henderson's planogram."
A Post Office recently opened in the store, the town having lacked one for 18 months. The store will also continue to support local charities, such as SPAR partner Marie Curie, Tearfund and the Air Ambulance, as well as the local football team.