Sue Nithyanandan, co-owner of Costcutter Epsom in Surrey, is tapping into growing interest in plant-based products with lines that shoppers can eat when they are in a hurry.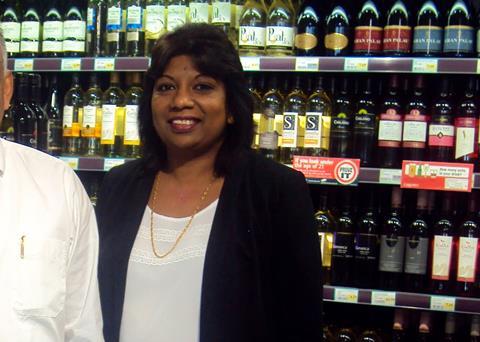 She says: "We've been stocking vegan options and gluten-free products in ambient for some time but recently we have introduced more options in food-to-go and across our chilled ready meals to keep up with customer demand.
"We have found that the meat-free lines are selling better because that is the way people want to eat at the moment. We have options from Quorn in the chiller, as well as in the freezer, to appeal to busy families.
"We also have access to the Co-op's meat-free offering which has been particularly popular with customers because their dishes are quick and easy to cook in the microwave.
"Vegan eating is definitely a growth area and the plant-based products that we get through Costcutter offer good margins in food-to-go and chilled.
"We've recently signed up to the Too Good To Go app so that any products that would otherwise be wasted go to a good cause, which is brilliant because we can't bear to throw anything away.
"We heard about the app and learnt about stocking vegan products through the trade press so we always looking to stay on top of all the market trends.
"I think it would be helpful to have better signposting from suppliers so that we can push any products that are vegan. A customer pointed out that we sell lots of pulses that are vegan but they aren't clearly labelled on the fixture like with free-from products."
Star performers: "The area that has seen the biggest uplift in our store is fresh. Moving our fruit and veg into two low-level chillers at the front of the shop has helped drive sales by 45% - 50%."
Successful NPD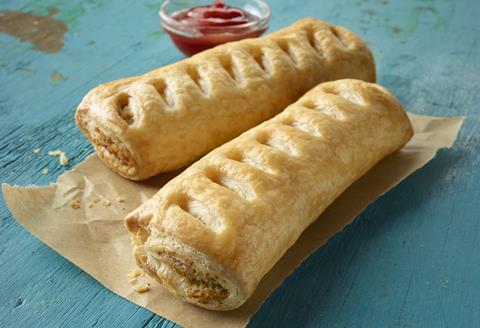 "To give our customers more choice in food-to-go, we recently introduced a vegan sausage roll to our range from Country Choice and shoppers have been loving it.
"It's not just vegans and vegetarians who are buying it, meat eaters are trying it too. Some people are saying it taste better than the meat version which is about the same price at £1.20 in our store.
"The only thing is that we have to be careful when cooking anything vegan because we don't want anything to get contaminated by the rest of our range."
With Veganuary on the horizon, food-to-go supplier Country Choice is aiming to tap into demand from vegetarian and vegan customers with its vegan sausage roll.
Launched in October, the new six-inch pastry roll contains a filling of Quorn that is designed to appeal to vegans as well as meat eaters who are looking for a change.
Supplied frozen in a ready-to-bake format, the rolls come in cases of 70 for retailers and have a shelf-life of four hours when stored in a hot cabinet after baking.
The number of consumers signing up to Veganuary in 2019 topped 250,000, up from around 150,000 people in 2018, and 2020 is set to be even bigger (Source: Veganuary.com).