With Veganuary fast approaching, food-to-go supplier Country Choice is tapping into demand from vegetarian and vegan customers with the launch of its vegan sausage roll.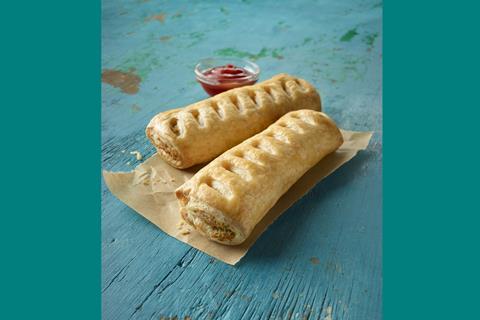 The number of consumers signing up to Veganuary in 2019 topped 250,000, up from around 150,000 people in 2018, and 2020 is set to be even bigger (Source: Veganuary.com).
Country Choice's new six-inch pastry roll contains a filling of Quorn that is designed to appeal to vegans as well as meat eaters who are looking for a change.
Supplied frozen in a ready-to-bake format, the rolls come in cases of 70 for retailers and have a shelf-life of four hours when stored in a hot cabinet after baking.
For more information on stocking the product, call 0344 8920 399 or visit www.countrychoice.co.uk.