Sales of milk sold in glass bottles and sourced from a local dairy have exceeded all expectations at Jerry Tweney's Prestbury Village Stores in Cheltenham, Gloucestershire.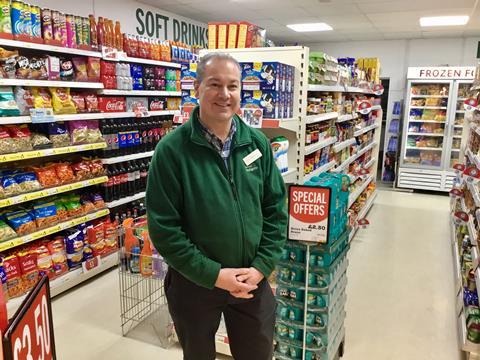 He says: "I approached Cheltenham's Cotteswold Dairy a few months ago about selling their glass milk bottles in the store. It was something that no other retailer in the area was doing at the time.
"We have quickly built up a loyal following from local customers since then and it is now a real growth area for our store. The younger generation like it because they want to move away from anything that is plastic.
"People can bring their bottles back to be reused and the milk is all locally produced. We now do four or five variants ranging from organic, semi-skimmed and whole milk.
"The price of the range is slightly higher at 95p per pint but the margins for us are about the same as milk sold in plastic containers and customers don't mind paying a bit extra for something that is good quality and better for the environment.
"Local products like this that use less plastic are the kind of things that we want in the shop. I've recently been speaking to Budgens about how we can introduce similar lines for other categories around the store.
"Plastic reduction is definitely an area that we need to invest in in the future. We have stopped selling fresh produce in plastic bags and we try and pack as much as we can in paper bags
"I do a lot of reading of the trade press to keep up with all the trends and new launches in the sector. I've definitely seen all the talk about plastic-free and people keep coming up to us asking when we are going to do a plastic-free aisle."
"There has been a lot of coverage about Waitrose's efforts in this area but it is a bit easier for them to implement something like that at pace. For us, it is going to be something that we gradually change over time.
"It's great that more people are looking to buy cereal, oil and fresh produce without packaging but these things tend to be more expensive at the moment.
"It might be the case that soon people will be filling up their own bottles using in-store crates of local wine. This is something convenience stores could do really well.
"Like most retailers, I've always got a list of 10 or 20 new things that I would like to do in the store but it always takes a bit of time for us to get around to doing everything."
Star performers We now sell about 60 to 70 glass bottles a week. We get deliveries from Cotteswold Dairy six days a week and the milk has a shelf-life of six days which isn't bad for such a fresh product."
Plans for the future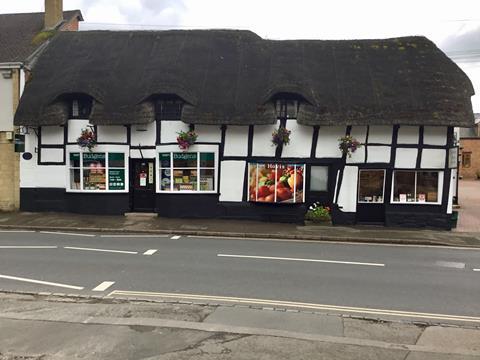 "We are pleased to have got the store to a stage where we consistently do £14,000 per week. It's a good level of turnover considering that the store was doing £3,000 a week when we took it over around two years ago.
"We make good margins on the products we sell and there is a Raymond Blanc restaurant set to open up across the road later this year which should help us.
"The plan for the future is to expand by moving to a bigger site where we can do £20,000 per week. We have had a lot of interest from people looking to buy the store so we are exploring all options.
"We just don't have the room or the capacity in terms of staff to be able to do some of the things that we want to in this store. For now, we are going to continue to serve the people of Prestbury and keep up the search for a new site."