Harry Goraya, owner of Rosherville Post Office (Nisa Local) in Gravesend, Kent, is making the most of the sunny weather in his area by stocking up on all the essentials that customers need for their summer holidays.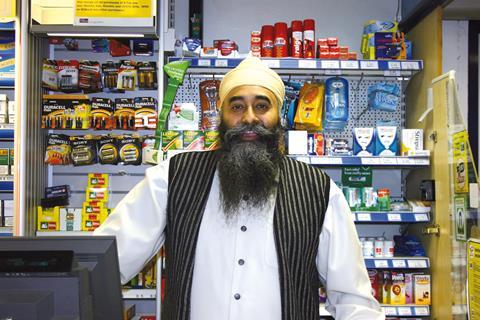 He says: "The recent sunny weather has helped us, as it always does when it is hot, and as long as you're prepared with your range then you can really increase sales at this time of year.
"I'm always surprised at the number of customers that come to us asking for things like ice, for example, that they can't find at other retailers. Everyone should know what the weather is going to be like and plan ahead to get in all the summer products that people expect.
"When we know a heatwave is coming we order 10% or 15% more of some lines, like soft drinks and ice cream, so that we have plenty for people that are off on holiday to buy when it hot. It is always the chilled and fresh products that sell well so convenience stores should know what to stock.
"Our shop is lovely and cold because we have really good air conditioning so staff often get people asking if they can take a seat in the store to cool off. When it is really hot, we loose count of the number people that come in to stay out of the heat.
"It is usually a good thing as well because then they buy something while they are in the store. Even our hot food has sold well during the warmer weather. I think because people have barbecues and eat out at summer time they don't mind eating something hot for their lunch.
"We even had to order a bit more stock for our hot food range after we cut it back expecting that demand would drop a little bit in the heat, but if anything sales are about the same as they would be in the spring.
"Even confectionery is selling well. I don't think customers immediately think about eating chocolate when it is hot but when they come into our cool store they can't resist. Overall, everything seems to be doing well which is never a bad thing."
Star performers: "Pretty much anything that is cold is selling well at the moment including soft drinks, ice cream and chilled beers, wines and spirits."
Successful NPD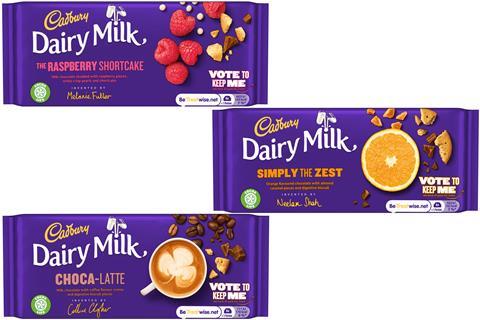 "The voting flavours from Cadbury have gone down well with customers and all three seem to be selling well. If I had to pick one to stay it would be the raspberry one but I think the campaign has worked to their advantage because people are curious and want to try all of them."
In May, Cadbury launched a trio of limited edition Dairy Milk bars created by the finalists of last year's Cadbury Inventor consumer competition.
Shoppers are now being encouraged to vote for one of the three bars to become the newest permanent addition to the Cadbury Dairy Milk range.
They can choose from Callum's Dairy Milk Choca-Latte, Neelam's Dairy Milk Simply The Zest, and Melanie's Dairy Milk The Raspberry Shortcake. The limited edition trio comes in a 122.5g format (rrp £1.49 each).
Consumers can vote for their favourite at www.cadburyinventor.com and the winning bar will be announced in September.