Harj Dhasee, owner of Nisa Village Stores in Mickleton, Gloucestershire, says the unusually warm weather this winter has been good for sales in his store.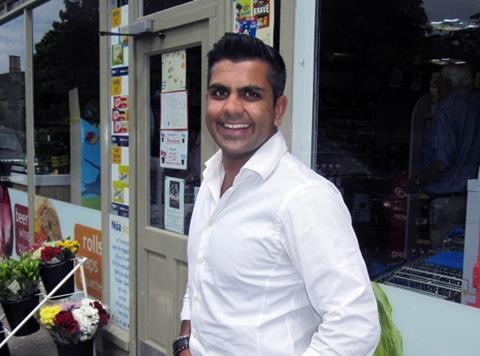 He says: "The high temperatures over the last week or so have been really positive for sales of ice cream and soft drinks. Last month was one of the warmest Februarys on record, so chilled food and packs of salad have also been going very well.
"Only a few weeks ago, we were selling screen wash and de-icer on our promotional ends! The great thing about being an independent retailer is that we have been able to react quickly and bring in a load of impulse snacks and drinks to make the most of the sunny weather.
"As long as you keep a close check on what customers need from your shop, c-stores like ours can quite often respond more quickly to trends than the multiples. It is all about being flexible to demand and making enough space for all the hot sellers."
Star performers: "Sales of ice cream are up on last year and soft drinks is another strong category."
Successful NPD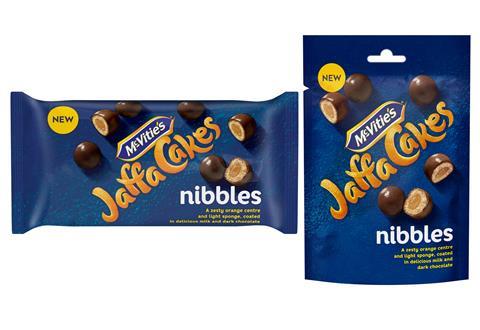 "The new Jaffa Cakes Nibbles have been absolutely flying out! The snacking and sharing nature of the product has proved to be really popular with most people."
Jaffa Cakes Nibbles were added to the Pladis biscuit portfolio in January.
Available in in 100g pouches or 39g handy packs (rrp £1.50 and rrp 69p respectively), the bite-sized product contains a zesty orange centre and light sponge, coated in milk and dark chocolate.
Designed for sharing or on-the-go consumption, Jaffa Cakes Nibbles is aimed at shoppers seeking a sweet treat at any time of the day.
The launch followed the introduction of a new look for the Jaffa Cakes portfolio. The updated packs are designed to refresh and modernise the brand.