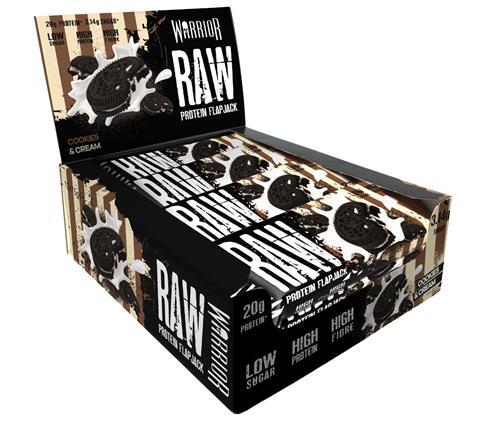 Sports nutrition brand Warrior has expanded its RAW low sugar, high protein flapjack range with a Cookies & Cream variant.
The oat flapjack has a creamy, biscuit crunch and offers 20 grams of milk protein and only 3.7 grams of sugar, making it a guilt-free treat for health conscious and active individuals, claims brand owner KBF Enterprises. A pack of 12 has an rrp of £11.99.
The firm explains that the brand was created to improve consumers' athletic performance and mental focus, whether they are taking part in a hardcore training session, a workplace meeting or a student assignment.
"We are so excited to be adding an eighth bar to our ever-growing range of Warrior RAW flapjacks," said Kieran Fisher, founder of KBF Enterprises and Warrior.