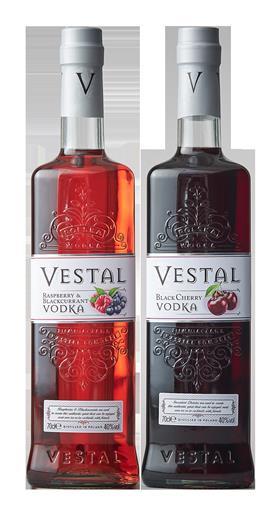 Halewood-owned Vestal Vodka has unveiled its first new flavours - Black Cherry and Raspberry & Blackcurrant.

Vestal Black Cherry and Vestal Raspberry & Blackcurrant are available in 70cl with 40% ABV and an RRP £22.
The two flavours are based on traditional Polish fruit-based vodkas known as 'Nalewka'. Given Halewood's significant success in flavoured gins with Whitley Neil and JJ Whitley, it believes it can replicate this success in vodka using Vestal.