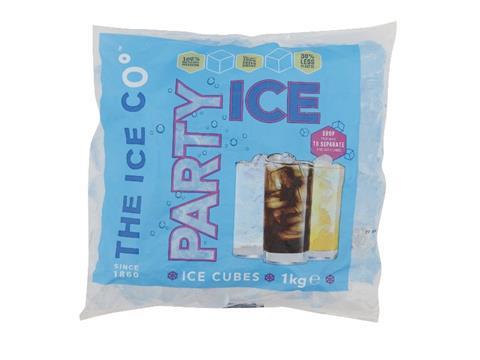 Ice manufacturer and supplier, The Ice Co., has announced the launch of a brand-new 1kg bag format for its best-selling Party Ice product range.
The 1kg bag is rolling out in selected Co-op stores and other retailers in time for the summer.
The new size bag format is designed with the convenience shopper in mind, as it can fit in much smaller freezers.
Polly Metcalfe, managing director at The Ice Co., said: "We're really excited to be launching our smaller Party Ice packs - it's a great opportunity to tap into the convenience market alongside a well-established brand that has over 30 years' trading experience.
"The 1kg format actually doubles the number of sellable units in the same space, making the same space almost twice as profitable. There's also less stock replenishment required due to a higher volume of bags in the first instance.
"For the end customer, it provides a smaller pack solution for added convenience. And for customers who require a bigger pack, they can purchase more units, which equals a bigger basket spend."