Kikkoman is introducing a new dipping table sauce, designed to accompany an array of fresh meals.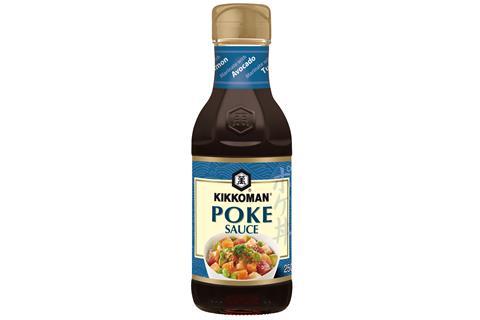 The new Poke Sauce is made with a blend of naturally brewed soy sauce, toasted sesame oil, lemon juice and a hit of hot chilli. The sauce adds a savoury depth of flavour to freshly prepared and cooked ingredients.
Poke Sauce is often used to top a popular starter in the Hawaiian Islands called Poke Bowl. The dish features a base of white rice and raw fish (tuna or salmon) and a selection of vegetables.
Bing-yu Lee, UK general manager at Kikkoman, said "We're very excited by our latest launch of Poke Sauce. We are confident that the UK consumer will embrace it as demand for international flavours increases. The beauty of Kikkoman Poke Sauce is its convenience and versatility.
"It brings a subtle new taste to different food groups without being overpowering so the individual taste of the other ingredients comes through. As well as its use with Poke Bowl style dishes it can be used as an everyday dipping sauce. It is also particularly good used as a marinade for fish and vegetables or tofu."
Kikkoman Poke Sauce is available in a 250g bottle with an rrp of £2.79.