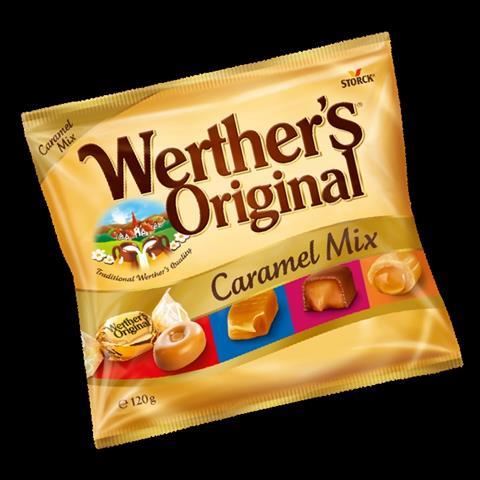 The sweets are designed to be shared amongst small groups.
Werther's Original Caramel Mix (120g) comprises Butter Candies, Creamy Toffee, Creamy Filling and Caramel Fudge.
"According to a recent study, 62% of families are looking out for novel and unique products at Christmas [IGD Research, IGD Shopper of the Future, ShopperVista, November 19th to 20th 2018]," said managing director Andy Mutton, Storck UK. "Therefore, we expect Caramel Mix to add further success to seasonal sales, and will also be viewed as a 'safer' option versus standard chocolate boxes where the treats are not covered."
Both the Werther's Caramel Mix and the larger Golden Mix packs are on TV as part of a new campaign, which runs until November. The advert has been developed to appeal to a younger adult shopper, widening the potential audience.
"Werther's Original TV generated an uplift of sales by +26% on average last year, so we expect this new TV campaign to further boost sales, and maintain them throughout the seasonal period," said Mutton.
The firm's Toffifee brand is also on TV and video on demand this month, and Storck claims that 78% of the target audience will view the ad.