St Pierre Groupe is adding to its home baking range with new lines from its Baker Street brand.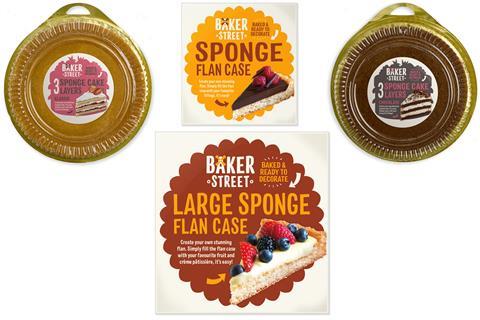 The range update includes a selection of sponge flan cases and sponge cake layers that are targeted at time-poor consumers or retailers who don't have time to make desserts from scratch.
Available in medium (100g / rrp 75p) and large (200g / rrp 95p) varieties, the flan cases are ready baked and only require filling and decorating.
The sponge layer cakes (400g / rrp £1.50), available in classic and chocolate variants, are also ready baked and can be prepared in the same way for added convenience. All products in the range have a minimum shelf life of 60 days.
Jeremy Gilboy, founder of St Pierre Groupe said: "This new range is a particularly exciting addition to the Baker Street range as a step into a new category for the brand and it makes producing fabulous desserts quick and cost-effective for foodservice, and easy as pie for consumers to look like patisserie pros."