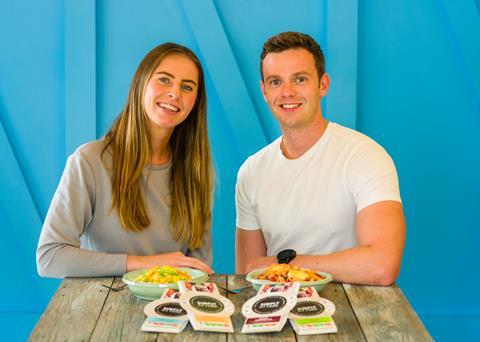 Simply Fit Food, a supplier of convenience meals, has secured a fresh deal to supply over 20 Russell's convenience stores across Northern Ireland with a new range of healthy meals.
Boasting four new flavours – Pasta Arrabbiatta, Chicken Pesto Pasta, Chicken & Ham Carbonara and Thai Style Chicken Curry – the range is high in protein, low in fat and starts from as little as 431kcals per portion.
The meals are aimed at consumers with busy, active lifestyles, as well as athletes and gym-goers mindful of their calorie and protein intake.
Simply Fit Food co-founder Evelyn Garland said: "The launch of our newest range into retail outlets in Northern Ireland and the Republic of Ireland, alongside the rollout of our new e-commerce platform, means we're in an excellent position to respond to growing consumer demand for convenient, healthy meal options made with high quality and locally sourced ingredients."
Simply Fit Food was acquired by Newry-based Around Noon in October 2020 and continues to trade under its existing brand as part of the Around Noon Group.