Red Orchard is launching a gel-based vitamin D supplement, designed to offer consumers an alternative to other supplement pills, powders, drops, sprays and tablets currently on the market.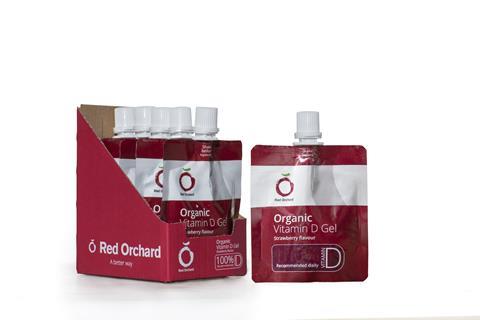 The 40g product contains 100% of your recommended daily allowance of vitamin D and less than 20 calories per serving, with no added sugar and comes packaged in resealable sachets.
Abdul Hakeem Hashi, director of Red Orchard, commented: "At Red Orchard we feel the problems that arise from deficiencies are completely avoidable if we find new ways to improve the experience of healthy nutrition. Nutrition shouldn't be a chore it should be a treat - and preferably strawberry flavoured."
Red Orchard is available in a strawberry flavour and is 100% organic, approved by The Soil Association and The Vegetarian Society and produced in the UK. The company is currently looking for listings in the convenience channel.