Snack brand Prime Bar is making its retail debut this month with the introduction of three 100% British bred/grass-fed savoury beef snacks, designed to appeal to everyday consumers.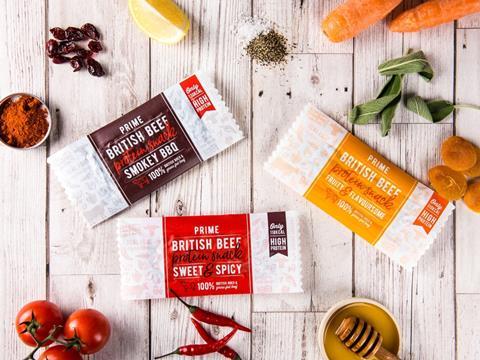 Available in three variants: sweet & spicy; smoky BBQ; and fruity & flavoursome, each snack carries an rrp of £2 and the entire range is available to independent stores via the wholesale channel.
Prime Bar co-founder Freddie Gore Browne said: 'Prime Bar came about as a result of two best friends and frustrated endurance sports enthusiasts feeling despondent every time we peered deep into the darkest recesses of our ruck sacks only to be greeted by the grim reality of unpalatable sports gels & sugary sweet treats.
"We've admired from afar the success of dynamic food movements such as vegan & vegetarian but also recognise that for every commendable food vision there is an equally compelling flip side discussion. From our perspective we believe passionately that we're lending our voice to the oldest food trend on the planet (paleo), whose diet focuses on simply consuming just the right balance of prime quality meat, vegetables and fruit."