Pip & Nut has added a 'super roasted, extra crunchy' peanut butter sku to its growing portfolio of nut butters.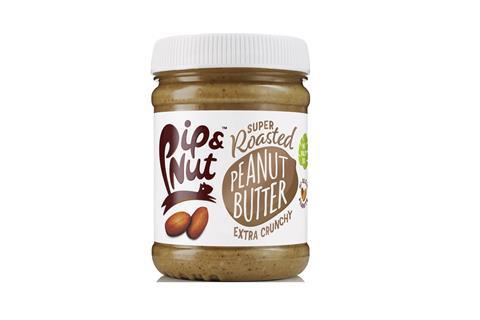 Available to independents with an rrp of £2.30, the new variant claims to offer a more intense nut flavour and is made using Argentinian hi-oleic peanuts that have been roasted for longer and at a higher temperature.
Like the rest of Pip & Nut's peanut butter range, 'super roasted, extra crunchy' is made with natural ingredients and contains no palm oil, refined sugar or additives.
Pippa Murray, founder of Pip & Nut, commented: "Crunchy peanut butter is one of the most popular products in our portfolio and so we wanted to create an exciting new offering that delivers an even richer peanut flavour profile but that remains at an accessible price point.
"The way you roast, just like with coffee or chocolate, has a huge impact on the final taste of the product, so to create this new variant, we spent a long time perfecting both our roast time and temperature. This nut butter also has an amazing rustic texture thanks to the extra big, rough cut crunchy pieces."