Pip & Nut is set to launch its limited edition Christmas variant: Pumpkin Spice Almond Butter, into the convenience channel.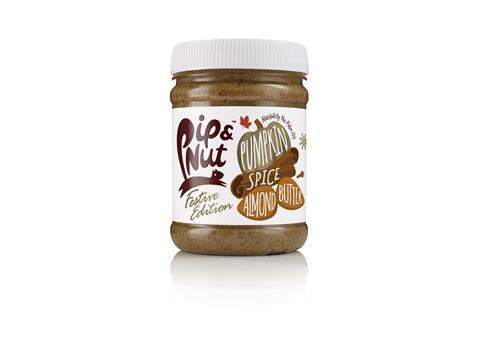 The flavour, which is being marketed as the first festive nut butter to launch in the UK, will roll out to retailers from this month with an rrp of £3.95 / 225g jar.
Pumpkin Spice Almond Butter is made from Californian almonds blended with pumpkin seeds, cinnamon, cloves and nutmeg. It features only natural ingredients and contains no palm oil.
Pippa Murray, founder of Pip & Nut, said: "Our limited editions are fast becoming some of the best-selling lines in our product portfolio and we know our consumers eagerly await the latest launches and seek them out in store. They are a great example of how we focus on flavour over functionality and launching the UK's first-ever festive nut butter is an exciting opportunity for us and our retail partners to capitalise on the Christmas trading period."