Pip & Nut has unveiled its latest limited edition: a Blueberry Trail Mix Almond butter.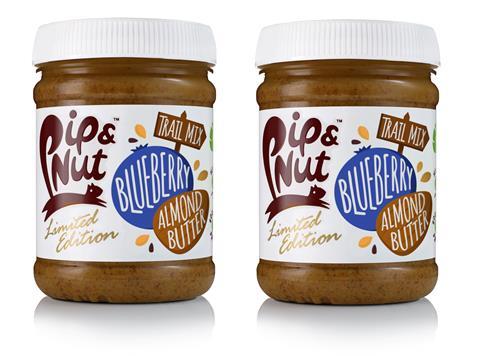 The blend of trail mix ingredients is made using smooth almond butter, sunflower and pumpkin seed butters, plus real blueberries, coconut and almond. The new variant is vegan friendly, high in fibre and a source of protein and healthy fats.
As with rest of the Pip & Nut range, it's made from only natural ingredients and contains no palm oil.
Pip & Nut founder Pip Murray said: "As always, our limited editions aim to invigorate the category with new and exciting flavour combinations and we know our customers are always excited to try the latest launch. By bringing two trends - trail mix and blueberries - together, we believe we've created something really special and another first to market for the UK."
Blueberry Trail Mix Almond Butter has an rrp of £3.95.