Pip & Nut is introducing a new 400g jar format for two of its most popular flavours - crunchy peanut butter and smooth peanut butter.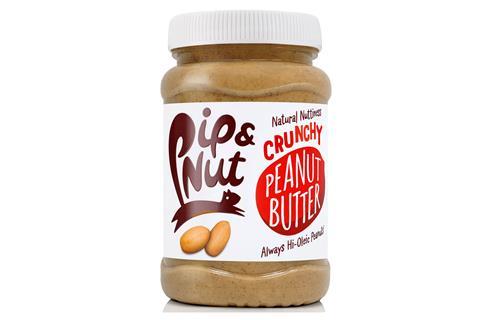 The new additions (rrp £3.50 each) will join the brand's growing product portfolio, and will be available to independents nationwide from this month.
Pippa Murray, founder of Pip & Nut, said: "We're really pleased to be able to add a new larger size to our peanut butter range. We always listen to consumers, and they've told us that when they are buying for a household our 225g just isn't quite big enough! Our new 400g size bridges the gap between the 225g and 1kg tubs offering them a convenient option which is better value for money too."
Pip & Nut peanut butter is made using the best quality Argentinian hi-oleic peanuts, which it claims makes the product naturally sweeter and contain more mono-unsaturated fats than standard peanut butter.
As with all the nut butters in the Pip & Nut range, the new jars are all-natural and made with no added sugar, additives or palm oil.