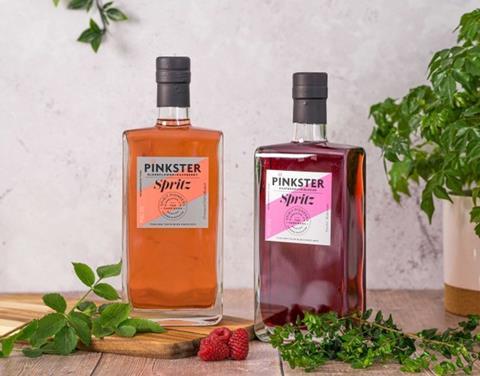 Pinkster has entered the spritz market with the launch of Pinkster Spritz, a lower-abv spirit drink.
Bottled at 24% ABV, Pinkster Spritz is made with gin-soaked raspberries left over from producing its Pinkster Gin and is available in two flavours, Raspberry and Hibiscus, Elderflower and Raspberry.
Pinkster's managing director Stephen Marsh said: "With more and more people trying to lead healthier lifestyles and cutting back on alcohol, all consumer insight indicates that lower-abv and lower-calorie drinks are totally on trend."
The launch is being backed by the 'What's your excuse to spritz?' creative campaign that champions the everyday nature of spritz drinking occasions.
Pinkster Spritz is available in 70cl formats with RRP of £28