UK confectionery brand Perfectly Broken is encouraging consumers to switch to more natural products with the launch of its ethically-sourced chocolate range.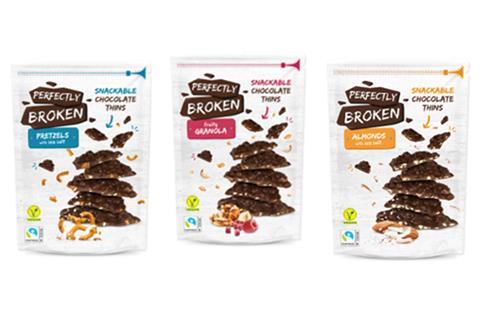 Sold in three flavours: pretzel & sea salt; almond & sea salt; and raspberry & granola, and two sizes: 50g (rrp £1.85); and 100g bars (rrp £2.99), the chocolates are designed to appeal to shoppers who are looking for an alternative to the mainstream brands.
Perfectly Broken, part of Nature Shift food agency, is available to independent retailers now via wholesaler Tree of Life: a specialist in healthy, natural and organic products.