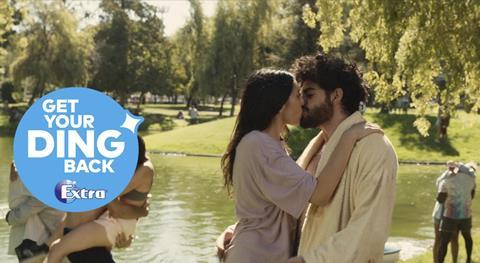 Mars Wrigley is launching a new TV campaign for Extra.
The campaign will be launched under Extra's 'Get Your Ding Back' tagline, which promotes confidence and making positive connections with others. The campaign is launching as lockdown eases and store traffic increase which Mars Wrigley believes will help gum sales improve.
The 60-second ad is scheduled to debut on a prime-time national TV slot, and will then air across a two-month period in both full and abbreviated versions.
Extra brand manager Chirag Shah said: "I'm extremely excited to launch our new Extra TV campaign. The advert perfectly captures the nation's mood and will create lots of smiles, which in turn will help keep gum top of mind and drive sales for retailers.
"We are heavily investing in the gum category this year to keep it contextually relevant – with our biggest annual spend to date. Our Extra comms for the first quarter of 2021 was very much focused around gum consumption in-home, however looking forward we will be activating a number of exciting campaigns around those key out-of-home consumption occasions."