Mars Chocolate Drinks and Treats (MCD&T) has relaunched its Tracker snack bars with new look packaging and an improved recipe.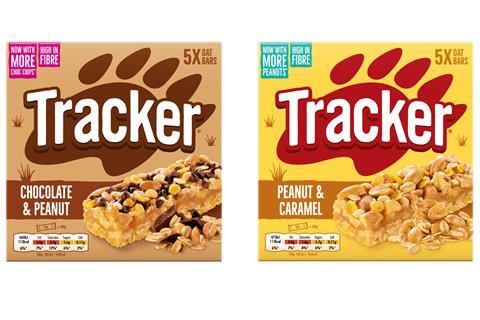 First launched in 1986, Tracker is thought to be the UK's first cereal bar. Building on this heritage within the category, the relaunch sees a new, contemporary pack design and feel introduced to help the brand appeal to new and existing shoppers.
Available in two variants: chocolate & peanut (now with more choc chips); and peanut & caramel (now with more peanuts), the new look Tracker bars come in multipacks of five with an rrp of £1.99 each.
Michelle Frost, general manager at Mars Chocolate Drinks and Treats, said: "We are really excited to be relaunching the Tracker brand, packing even more flavour into the cereal bar aisle. In a recent survey*, chocolate, nuts and caramel were ranked as the three most popular snack bar flavours – and the Crunch, the Goo, the Chew in Tracker delivers all three!"