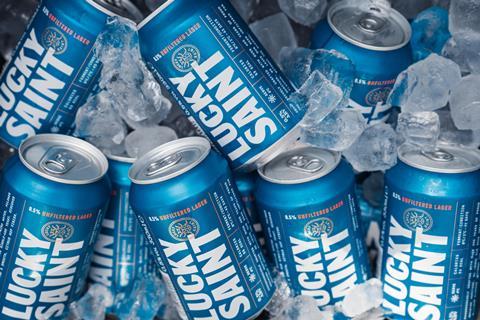 Alcohol-free beer Lucky Saint is to launch a new 330ml can format as part of its strategy to be more accessible for consumers.
The 0.5% ABV cans will be available to purchase in retail from November in 12-, 24- and 48-can pack sizes.
It is hoped the cans will provide convenience stores and off-trade stockists with a new format, providing consumers with a wider choice of high-quality alcohol-free beer options.
Luke Boase, founder of Lucky Saint, said: "Since our launch in 2018, the alcohol-free category has grown phenomenally. We wanted to make sure we met consumer demand for high quality alcohol-free options for all occasions, whether this is enjoyment at home, in the pub or in the park with friends. We launched with the bottles, and then on draught nationwide last September, so cans were the next logical step for us as a business."