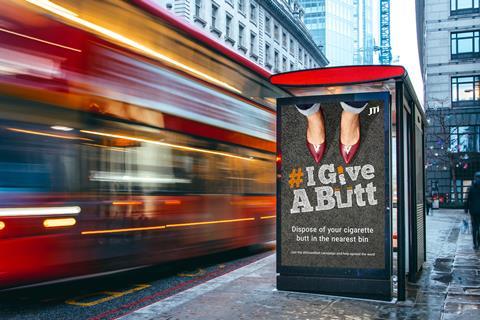 Japan Tobacco International (JTI) has announced two brand-new schemes designed to change consumer behaviour around cigarette butt littering.
The #IGiveAButt campaign and partnership with Keep Wales Tidy looks to encourage adult smokers to take more responsibility when it comes to discarding their cigarette butts.
As part of the campaign, JTI is providing a portable "Stub Tidy" that acts as a temporary way to hold cigarette butt litter until a standard bin becomes available. The scheme is to be piloted amongst 5,000 adult smokers via a nationwide digital sampling campaign in conjunction with the Daily Mail and Metro.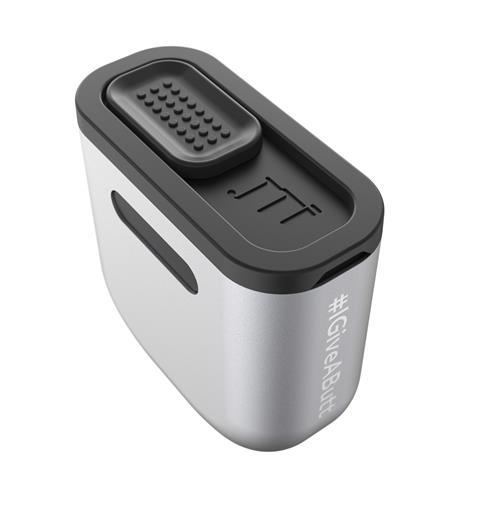 JTI research showed that 66% would use a "Stub Tidy" if they knew it would help reduce cigarette butt litter in the UK and a further 83% would use a "Stub Tidy" if it fitted more seamlessly into their everyday life, this initiative has the potential to kick start a change in smokers' behaviour.
The new #IGiveAButt "Stub Tidy" has a compact and modern design, is sustainable, reusable and made with durable materials that can be recycled easily. Adult smokers across the country will be able to request their free #IGiveAButt "Stub Tidy" from 24 September by visiting the Daily Mail/Metro websites. JTI has also invested in Out Of Home advertising, including digital sheets and billboards, which will be strategically placed around four central London train stations to educate and remind adult smokers about the importance of discarding their cigarette butt waste responsibly.
The second campaign, in conjunction with Keep Wales Tidy, is planned to launch later this year when local COVID-19 restrictions in South Wales have been lifted.
Corporate affairs & communications vice president at JTI UK Charlie Cunningham-Reid said: "Our main aim is to encourage a change in the behaviour of adult smokers and make them think twice about how they discard of their cigarette butt litter. A litter free environment is of benefit to everyone, so it's important that adult smokers understand their responsibility and become more conscious of ensuring their waste is properly disposed of. Both of these campaigns give us the chance to test and evaluate how effective these practical and educational initiatives are, before potentially rolling out the initiatives further. We are keen to play our part as a responsible manufacturer and bring tangible changes and results to help reduce the impact on our environment."