Vimto is investing £3.5m in an updated marketing campaign which promises to be the brand's biggest and best yet.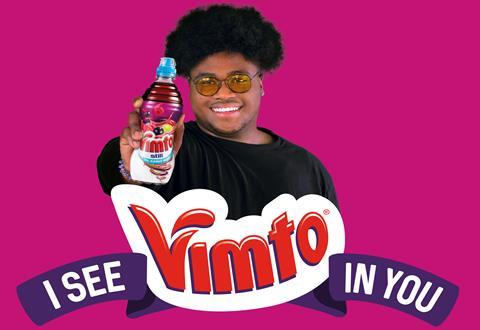 An evolution of the 2018 'I See Vimto in You' ads, the activity will run throughout the rest of this year and see Vimto return to TV.
The brand will also be promoted through video-on-demand, cinema and radio content. The personalised advertising will also appear on social and digital platforms throughout 2019.
Becky Unwin, senior brand manager for Vimto, said: "We're incredibly proud of the 'I See Vimto in You' creative idea and execution, especially how it successfully repositioned the brand with our 16-19 target audience.
"Our 2018 campaign saw record breaking results, with engagement levels more than double the industry standard and brand advocacy growing by +9% [Nielsen Total Coverage MAT 23.03.19]. The 2019 extension will drive the campaign further and explore new channels. We're ensuring an always on approach too, just like our teen audience."
Vimto is also activating the 2019 'I See Vimto in You' campaign in store with new POS, giving consumers the chance to win a range of prizes including: a month's supply of Vimto or an iPhone XR.