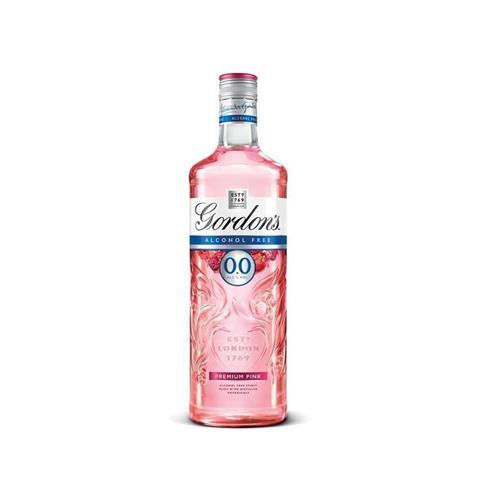 Gordon's has launched Gordon's Premium Pink 0.0% Alcohol Free Spirit.
Gordon's Premium Pink 0.0% aims to capitalise on growing momentum seen in the non-alcoholic category as people continue to seek more options during more occasions.
The new variant contains flavours of raspberry and strawberry blended with tangy redcurrant and distilled botanicals. It hopes to provide a high-quality non-alcoholic option that includes the signature taste of Gordon's Premium Pink Distilled Gin, just without the alcohol and is designed for enjoying with friends or for creating non-alcoholic cocktails.
Head of Gordon's GB, Jessica Lace, said: "We are very excited to be launching Gordon's Premium Pink 0.0% Alcohol Free Spirit. With the alcohol-free trend showing no signs of slowing down, we are delighted to offer a new alcohol-free alternative to Gordon's Premium Pink Distilled Gin which allows consumers to enjoy the great flavours of Gordon's but without any of the alcohol. We are committed to providing choice for different occasions and we don't think people should have to miss out on the flavour or the experience when choosing an alcohol-free drink."